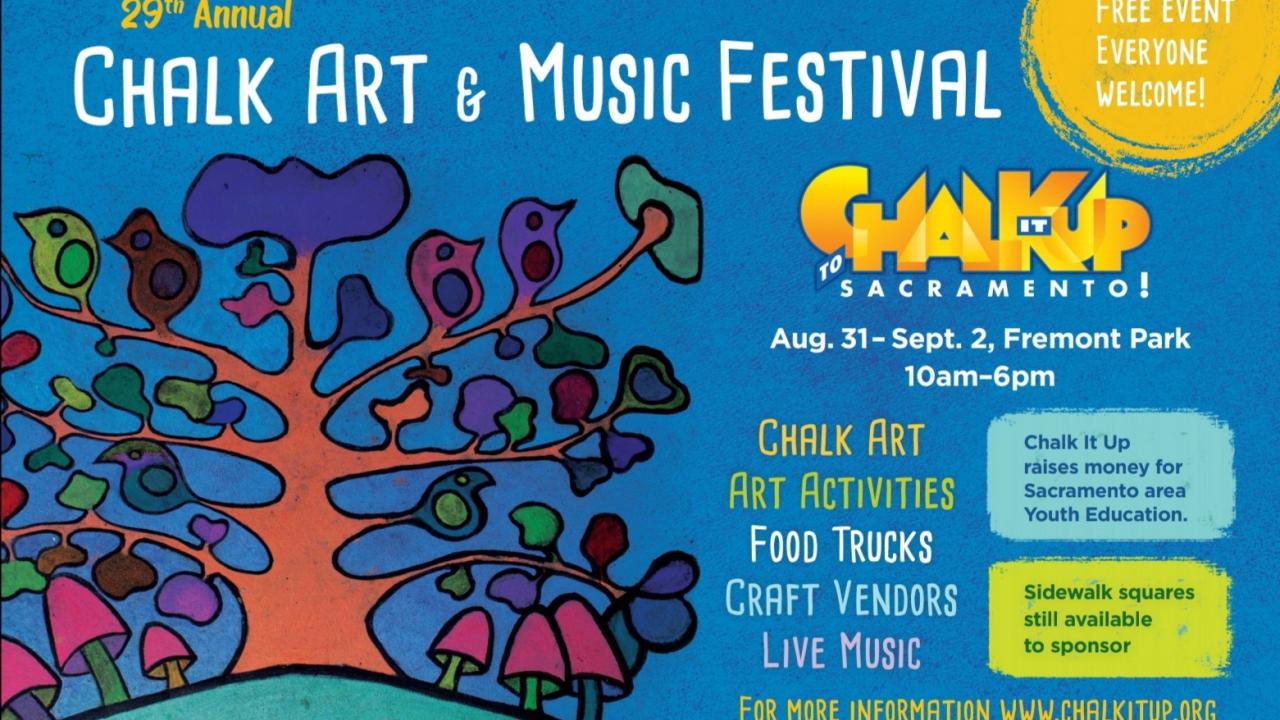 Location
Fremont Park, Sacramento
Join us for a fun and unique outreach opportunity! We'll be decorating a sidewalk square with the theme "Brought to you by Science" during Sacramento's Chalk It Up! Festival this weekend. Our artwork will focus on some major areas STEM has contributed to: transportation (cars, trains, bikes, boats, planes); medicine (vaccines, antibiotics, x-rays...); communications technology (phones, computers, internet, radio); DNA/bio (GE, CRISPR, model organisms); space exploration (rockets, telescope, moon landing); and fermentation/food safety (beer, bread, milk, cheese, yeast).
A group will be carpooling to the event on Saturday morning (August 31). Contact Sydney srwyatt@ucdavis.edu if you would like to join.
If you'd like to stop by and visit, our square is number 198 on 16th Street. The festival will be going on all weekend on the sidewalks surrounding Fremont Park in downtown Sac. Check our social media feeds to see our artwork!