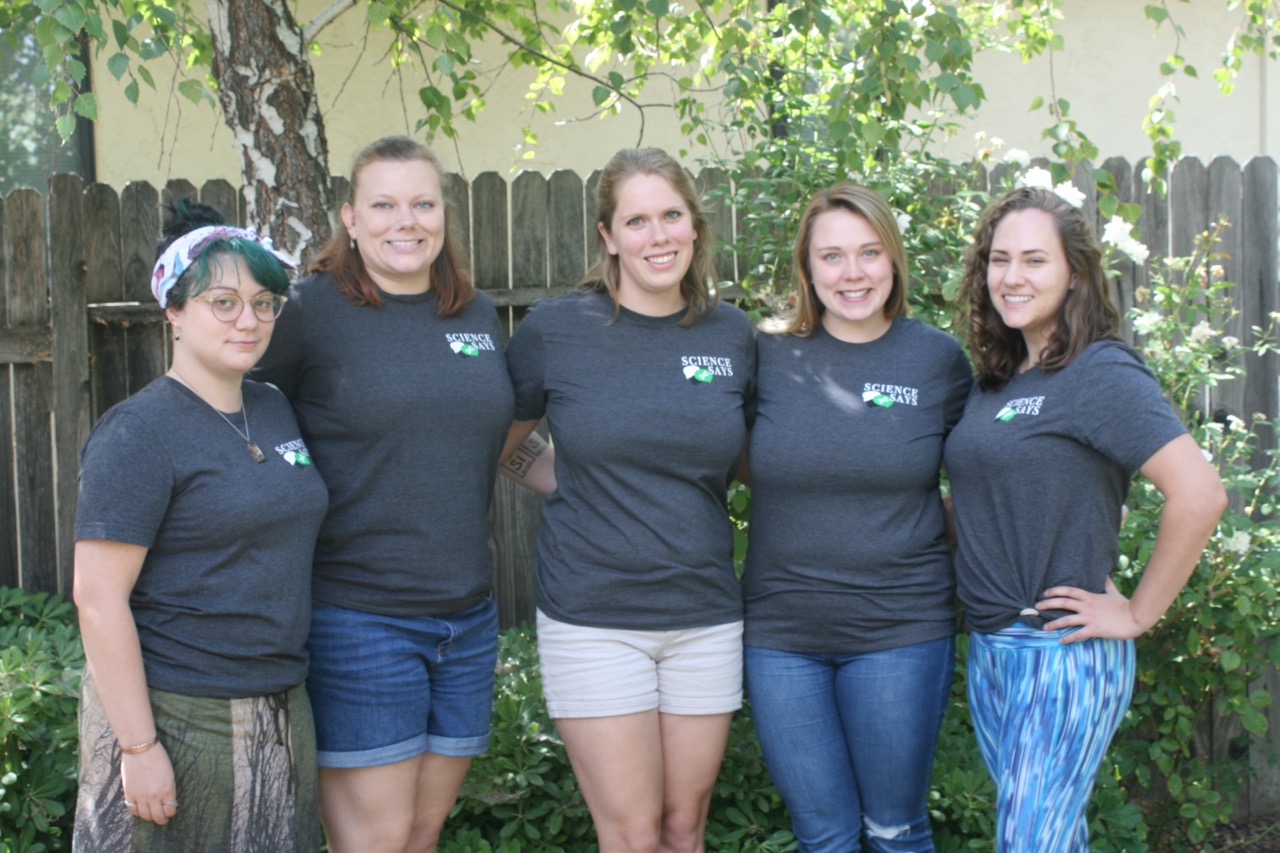 Leadership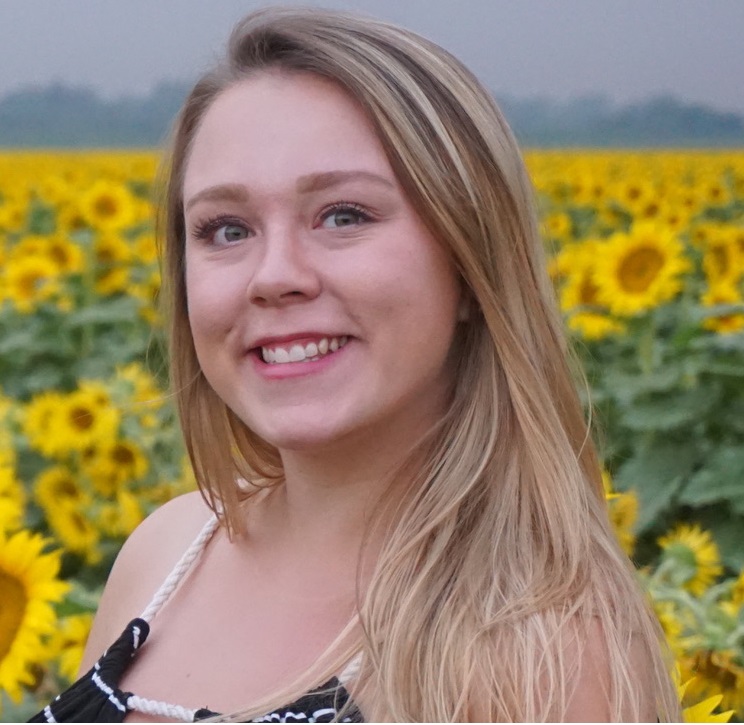 Lindsey Mooney: Twitter ResearchGate
I am a current PhD candidate in the Department of Psychology, studying Developmental Cognitive Neuroscience. More specifically I am interested in how young children create, maintain, and lose memories. The developmental trajectories of learning and memory affect everyone I know, but I love my field because I get to differentiate what is typical of adults from what is "still loading" for very young children. While I never have occasion to wear a lab coat or use a microscope, I interact with children daily which keeps me inspired and motivated to understand them more concretely. I'm passionate about educational policy, the accessibility of science, and the promotion of STEM to young children.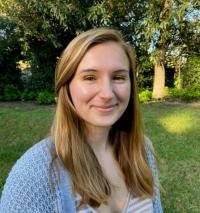 Mishi Vachev: Twitter LinkedIn
I'm a PhD student in the Plant Biology Graduate Group studying strawberry disease resistance in Dr. Steve Knapp and Dr. Gitta Coaker's labs. My research focuses on finding genes that confer resistance to the fungal disease Fusarium wilt, a devastating disease that is severely impacting strawberry production here in California. Beyond the lab, I'm greatly interested in communicating science in an easily digestible way to diverse audiences. During undergrad, I spent two years volunteering at the St. Pete Science Fest where I taught kids chemistry and marine biology, and I'm looking forward to hosting similar events through SciSays!
Jessica Trinh: Twitter LinkedIn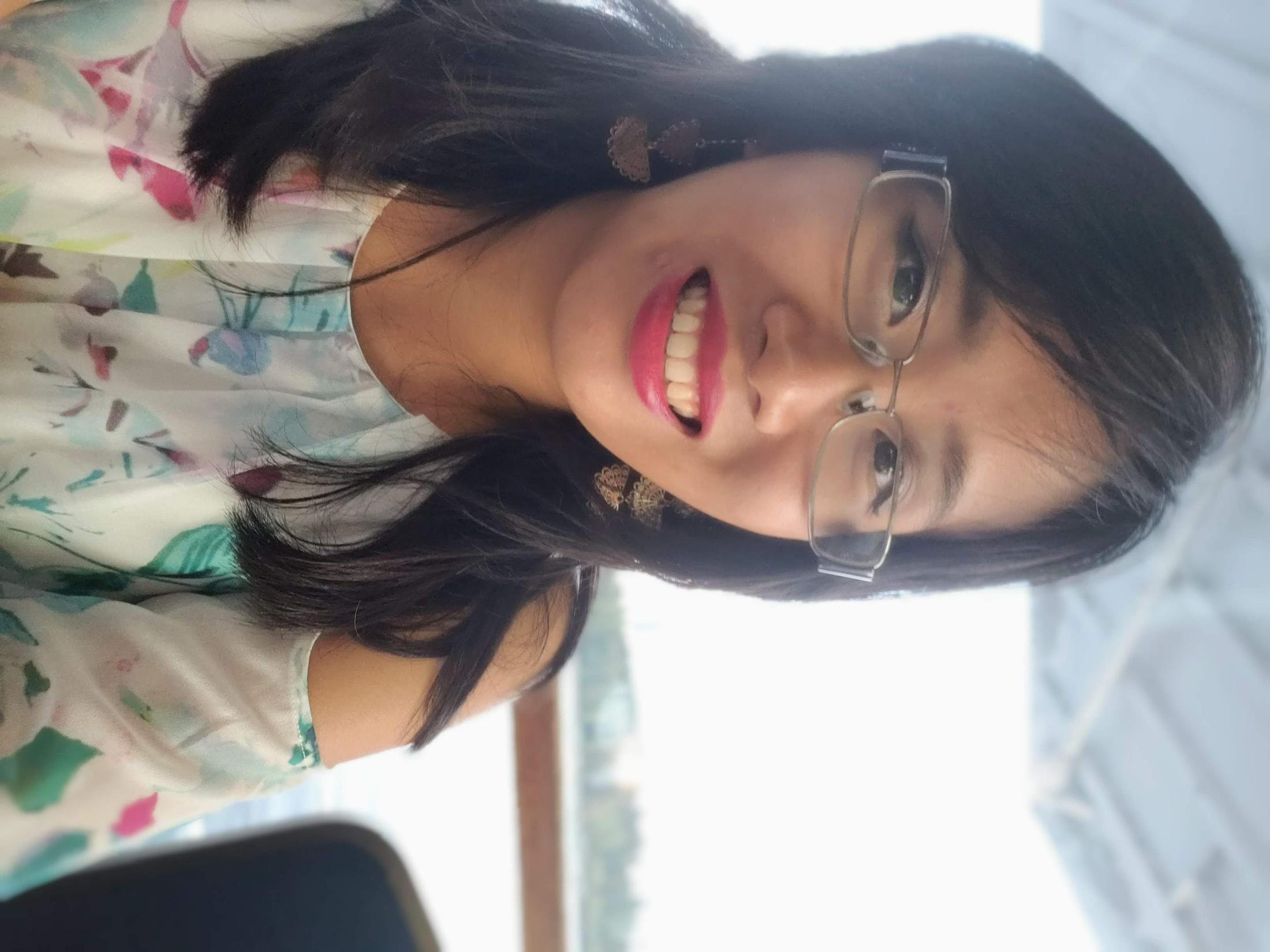 I am a 5th year Microbiology PhD student, but I actually started my PhD program at UC Riverside. Through a series of strange events, I wound up transferring here to the lab of Dr. Gitta Coaker. The best thing is that I got to keep my research project, which is identifying novel plant immunogenic elicitors of Candidatus Liberibacter asiaticus, the putative causative agent of citrus Huanglongbing. This citrus disease costs the US alone billions of dollars in crop damages, so figuring out how plants may become immune to this disease is important to us. I've done a variety of science communication projects at SciComm @ UCR, such as recording and editing podcasts and planning outreach activities, and would love to continue that here with Science Says. I believe that it is so important for people to see scientists and science in general as approachable, especially in this day and age.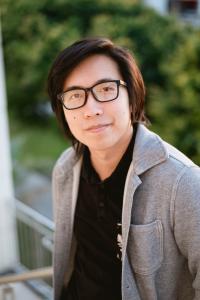 Richard Tran: Linktree
I'm currently pursuing a PhD in Chemistry. I'm currently in the inorganic track specializing on metals interact with biological systems and potential applications of those systems. I'm also very invested in engaging science policy and making sure that science can be integrated in a meaningful and thoughtful manner to our day to day government. Science communication plays a vital role in not only the scientific community, but the society at large!My hobbies include weightlifting, audiophile listening, and gaming (if I have time).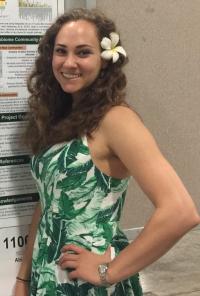 Mary Madera: Twitter
I am a Plant Biology PhD student studying strawberry aroma with the Terpene Lab of Dr. Philipp Zerbe and the UC Strawberry BreedingProgram directed by Dr. Steven Knapp. With a background from UC Berkeley in Plant Genetics and Nutrition, I'd like to know why different kinds of strawberries smell and taste unique, and determine which types are preferred by the people who eat them! Apart from food science, my passions lie in science outreach, which is why I am very excited to be part of the leadership team for SciSays. From 2015-late 2018 I was an active member of the sister group of SciSays, The CLEAR Project, at UC Berkeley where I was the outreach event coordinator from 2016-2018. Look for me and the SciSays table the Davis Farmer's Markets and the Bay Area Discovery Day with an array of family friendly science activities and scientific food for thought!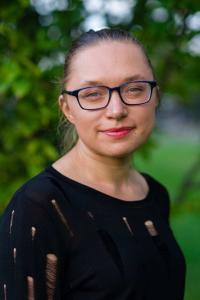 Anna Leshinskaya: Twitter
I am a Project Scientist at the Center for Neuroscience, where I use neuroimaging to study learning and memory formation mechanisms in the healthy human brain. I formerly founded NeuWrite Philadelphia and participated in NeuWrite Boston, and am excited to bring my passion for science communication to Davis.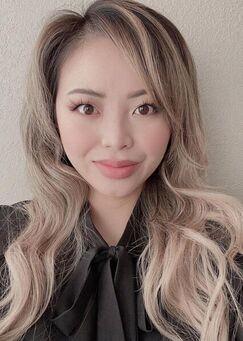 I am a Ph.D. student in the developmental psychology program at UC Davis. I completed both my Bachelor's Degree in Psychology and Master's Degree in Psychology with an emphasis in Behavioral Neuroscience at Cal Polytechnic-Humboldt. My research background involved investigations on brain-derived neurotrophic factors (BDNF) and factors that mediated those growth protein levels. Currently, I am interested in utilizing the biopsychosocial model to investigate biomarkers, health disparities, poverty, and learning gaps. Outside the lab, I enjoy walking my dog, writing my blog, reading, and spending time with family and friends.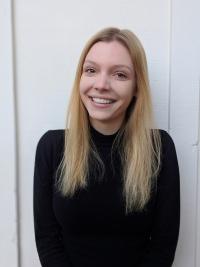 Sabrina Karjack: Twitter LinkedIn
I am a first-year PhD student in the Department of Psychology, studying Developmental Cognitive Neuroscience. I am interested in how memory develops in young children and the different brain structures that support the formation of memories. Specifically, how is it that a young child can learn so much about their surroundings and the world, yet forget all early life events? Beyond my research, I love working with kids and showing them that science has so much more to offer than what they learn in the classroom.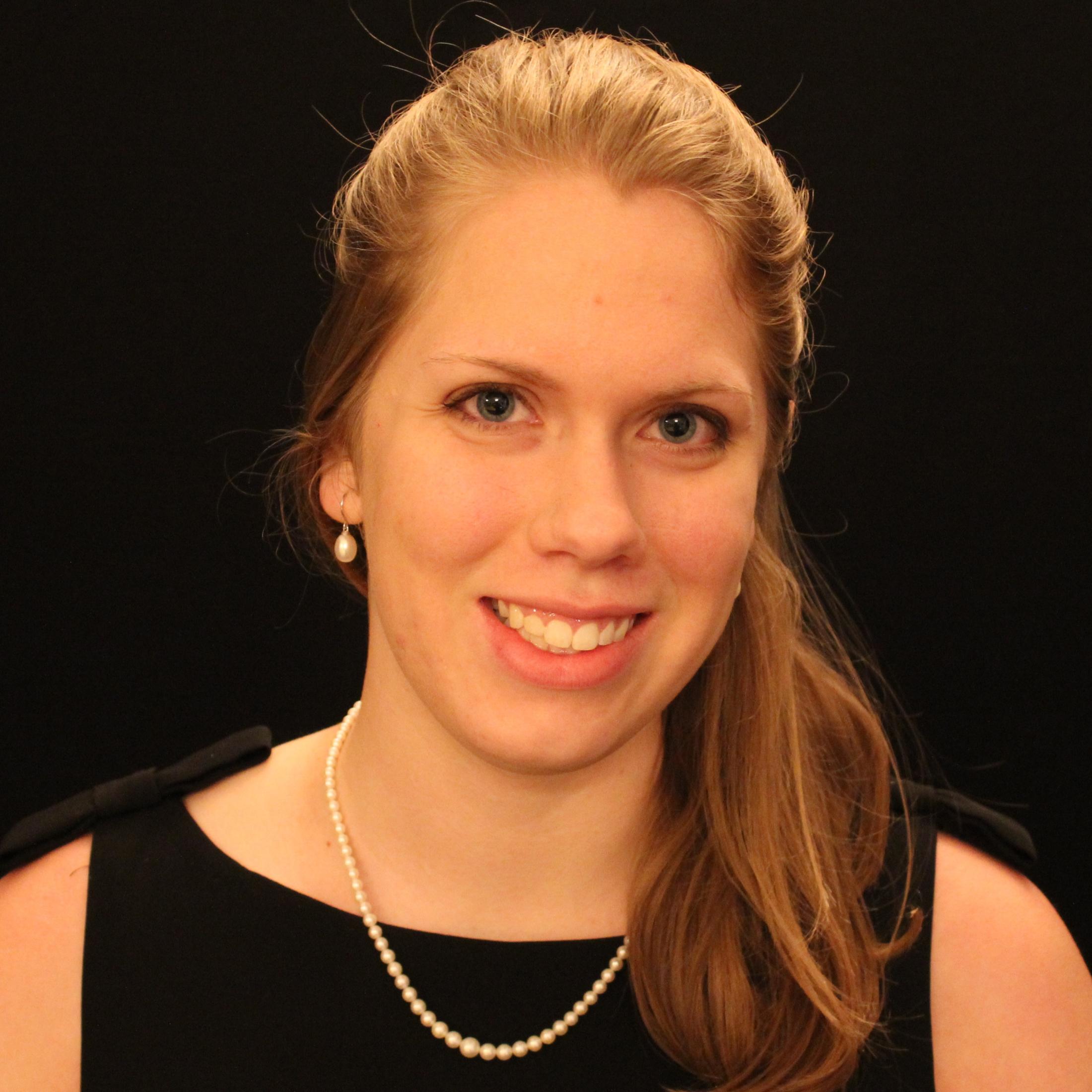 Hanna Bartram (Program, Educational, and Outreach Coordinator):
I am the Program, Educational, and Outreach Coordinator for the Institute for Food and Agricultural Literacy (IFAL). I serve as the facilitator of the graduate student group Science Says and am excited to support and grow the group in conjunction with the awesome student leaders. Additionally, I organize science literacy and communication events, social media outreach, grant writing, building collaborations with other organizations focused on science literacy, and serve as a liaison between the campus and community. I joined IFAL in January 2019. Previously, I served as an AmeriCorps member with Schools of Hope, and as an interpretive ranger at Oregon Caves National Monument & Preserve through the Geoscientists-in-the-Parks program. I earned my M.S. in Structural Geology from the University of Wisconsin-Madison in 2017.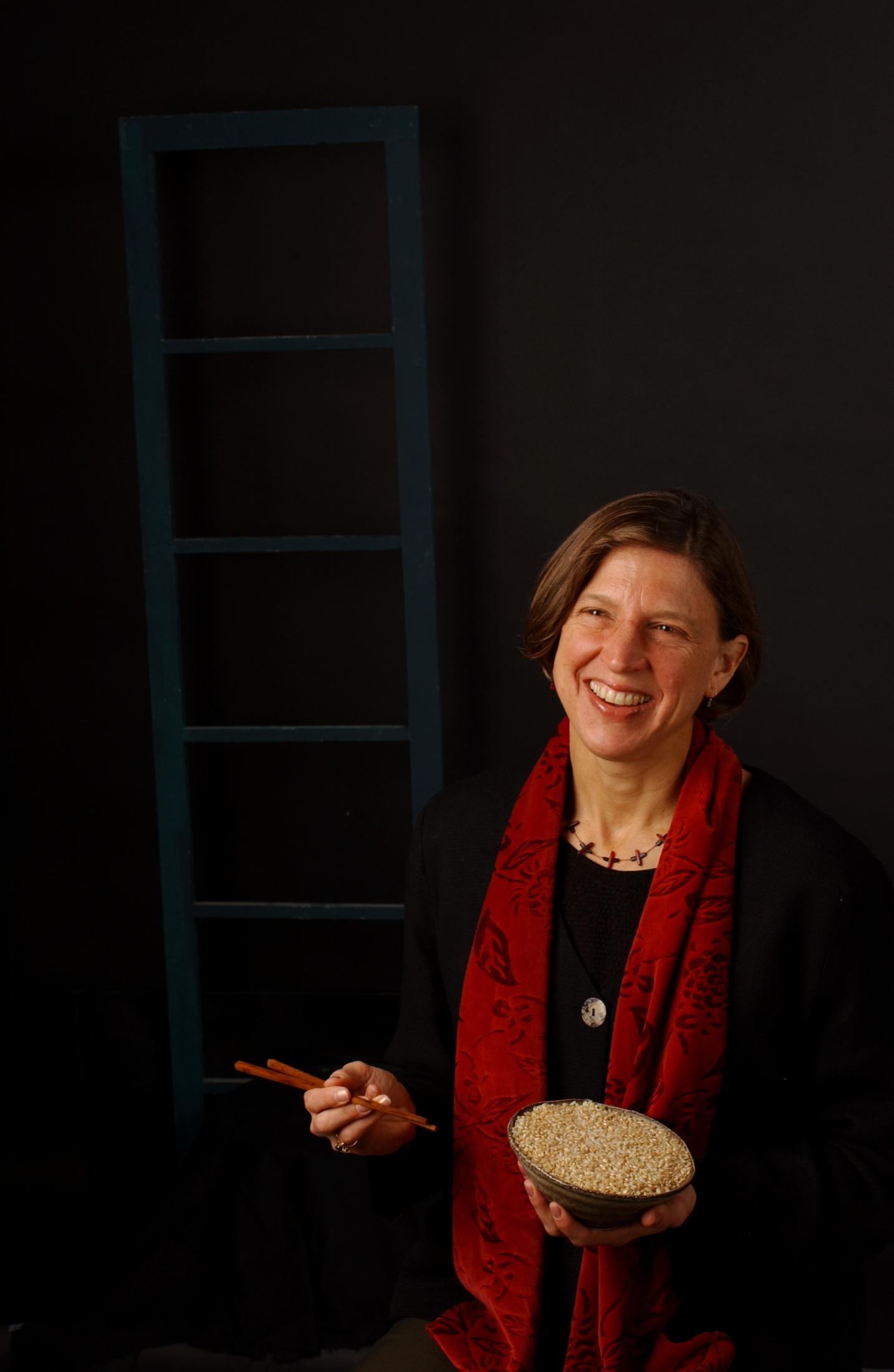 Pamela Ronald (Faculty Director of IFAL): Twitter
I am the Faculty Director of IFAL, and a Distinguished Professor in the Department of Plant Pathology and the Genome Center at the University of California, Davis. My laboratory has engineered rice for resistance to disease and tolerance to flooding. I am a coauthor of Tomorrow's Table: Organic Farming, Genetics and the Future of Food.
Previous Leadership Members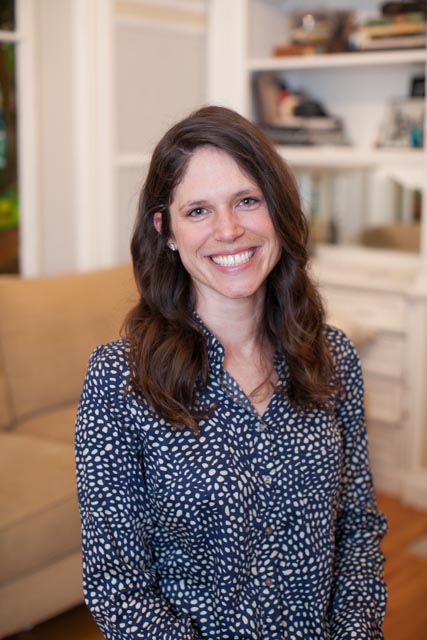 Brittany Anderton (Project: Communication Training):
Former cancer biologist. I left the bench to study how undergraduate students develop their understanding of science, particularly biotechnology, as a postdoctoral fellow in Pamela Ronald's lab at UC Davis. I am interested in helping all students (STEM and non-STEM alike) develop science literacy. Working with others at UCD to change how science is taught at the institutional level. I am also interested in science transparency and reform. I ultimately seek to improve the intersection of science and society by educating the next generation of responsible scientists and citizens.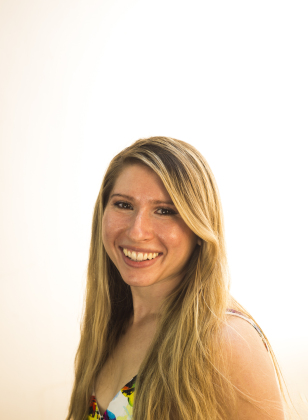 Gena E. Hoffman: Twitter
I am a Plant Biology Graduate Student in the Ronald Lab. I earned my B.A. in Integrative Biology at UC Berkeley in 2010. My undergraduate research was conducted in the lab of Dr. Peggy Lemaux, where I worked towards increasing the digestibility of sorghum by overexpressing the key redox protein, Thioredoxin. My current project focuses on immune responses in rice as a model system for cereal crops. The ultimate goal of my graduate research is to aid in the development of new strategies for engineering pathogen resistance in cereal crops. Personally, I am motivated to break the cycle of malnutrition and disease in developing countries by increasing access to proper nutrition, through plant breeding. Additionally, I work to increase public understanding of new agricultural technologies. I value communicating science to the general public- especially on issues of crop genetic technologies and agriculture. Thus I am excited to take part in launching Science Says at UC Davis.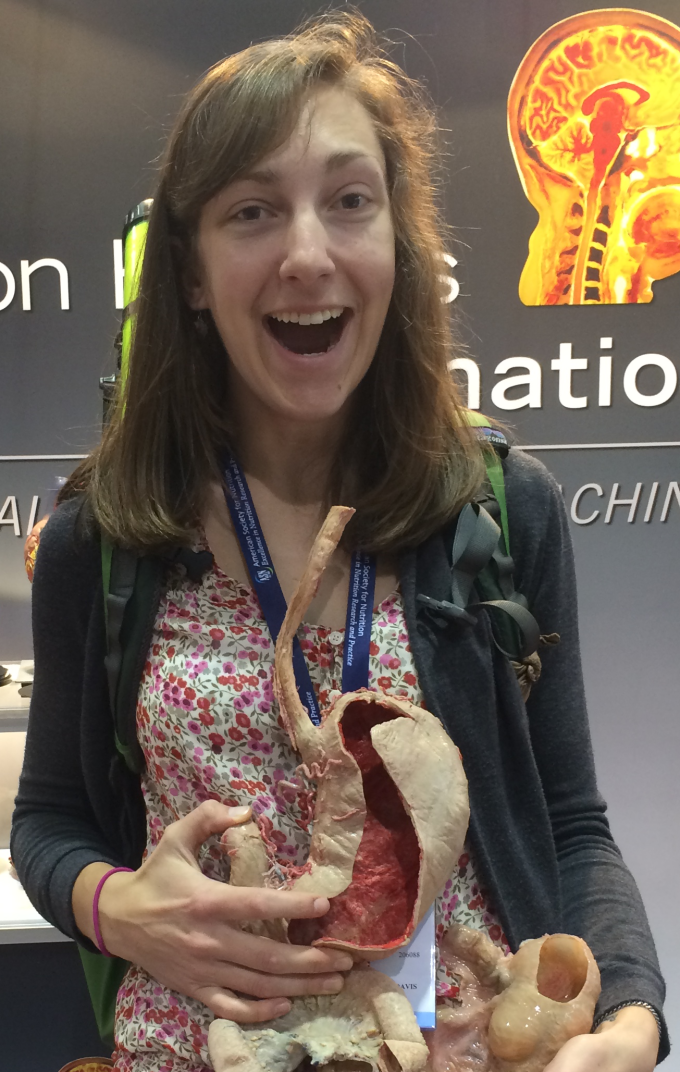 Alice Martinic: Twitter
I'm a PhD student in the Slupsky Lab in the Nutritional Biology graduate group. We focus on personalized nutrition by combining metabolomics and the microbiome to monitor systemic responses to functional foods. I'm fascinated by how drastically metabolism differs between people. In the photo, I'm holding a plasticized human digestive tract, which was a highlight at a recent conference! I'm also passionate about education- I love teaching undergraduate labs as well as engaging with the public about nutrition topics.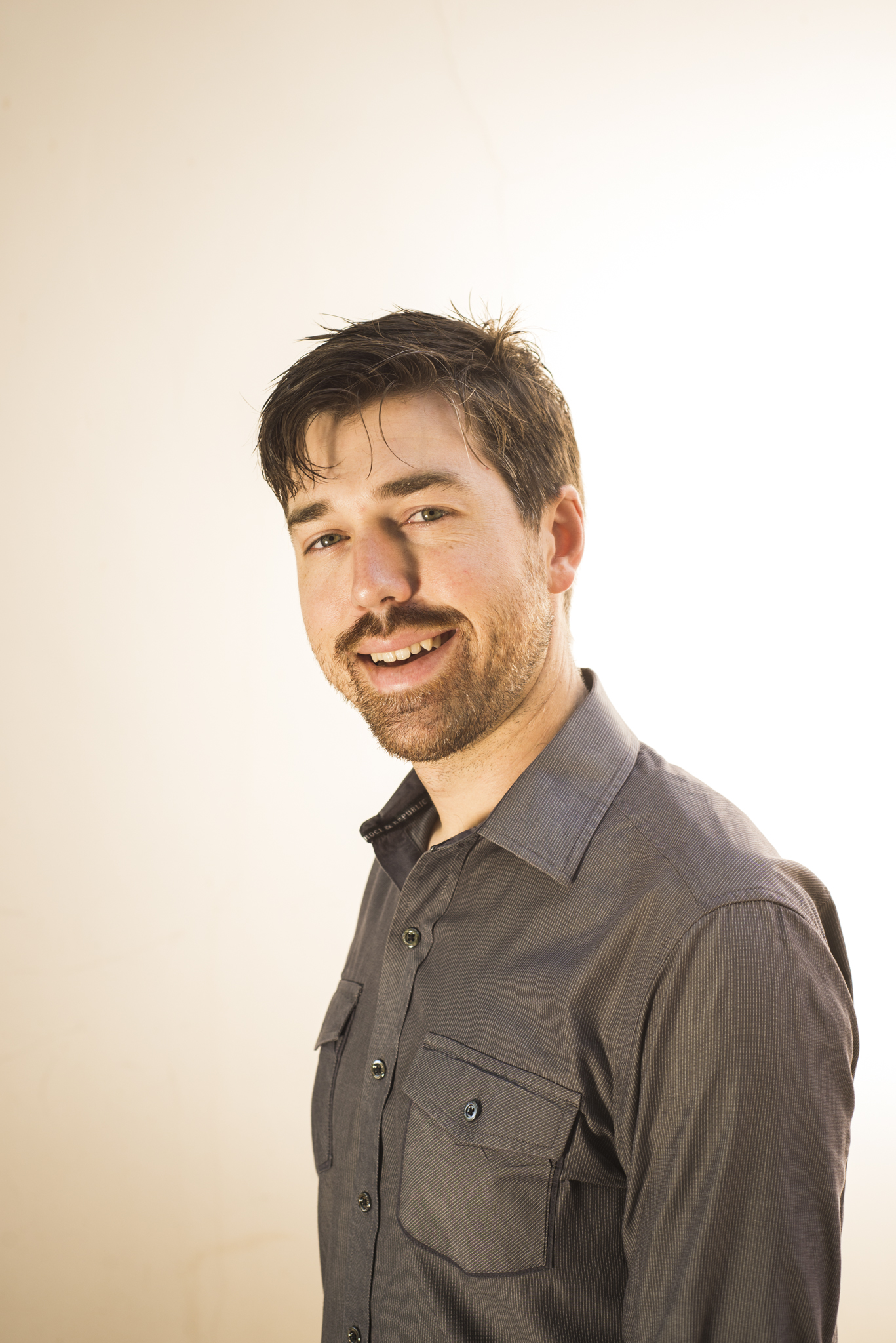 Don Gibson:
I am a PhD student in Integrative Genetics and Genomics researching fundamental genetic regulation of root development with Dr. Siobhan Brady. I have been a member of the UC Davis community for 10 years where I found my passion for studying the ways researchers can improve plants and how the response to their stresses. Outside of the lab I enjoy communicating science to the public and connecting researchers with policy makers in Sacramento so both sides can make better science and better science based policies.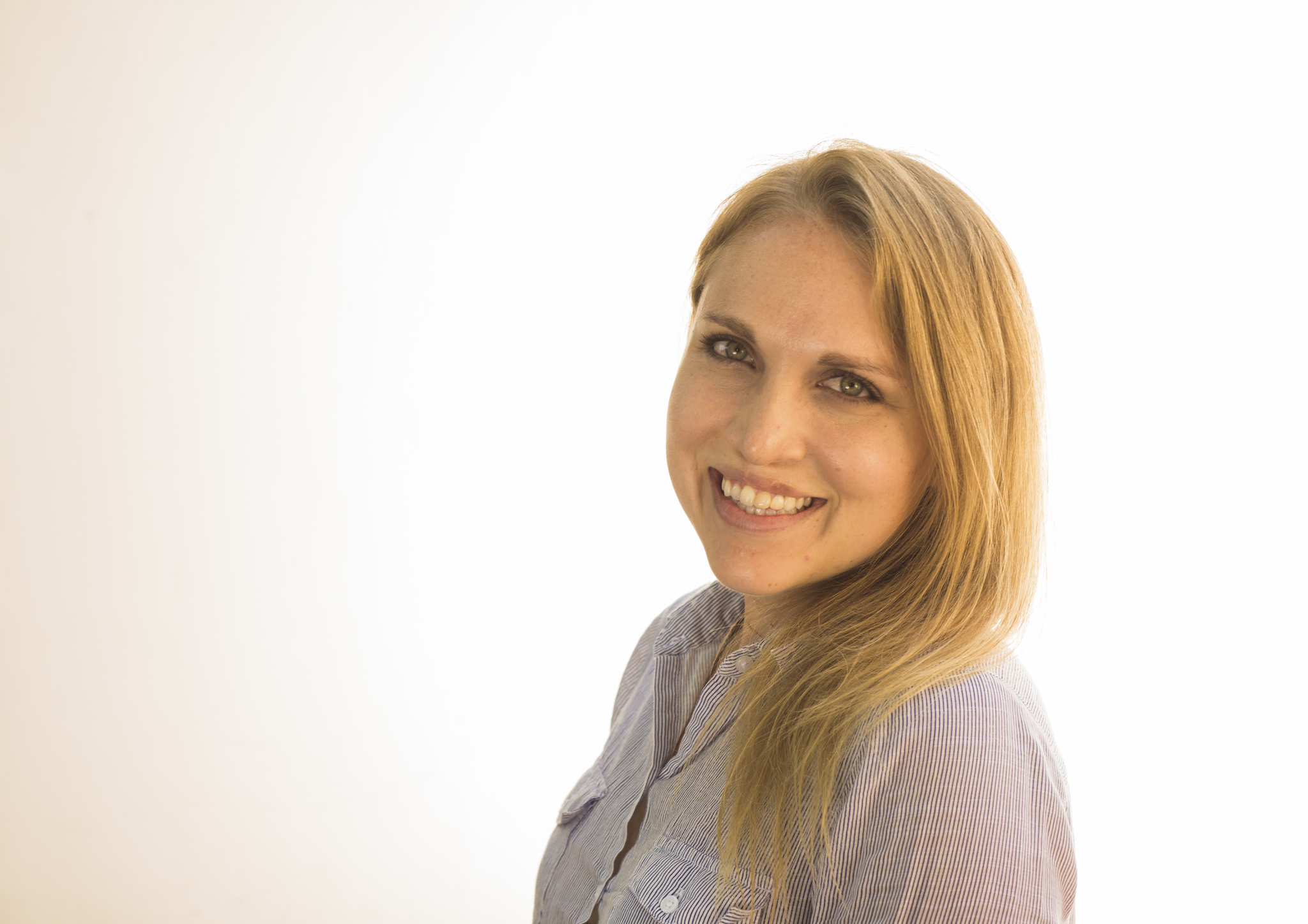 Nichole Holm:
I am a PhD student in the Integrative Genetics and Genomics group. My work is in the Hagerman lab, where I am investigating clinically relevant epigenetic and cellular markers of Fragile X Syndrome (FXS) and Fragile X Tremor and Ataxia Syndrome (FXTAS). I am fascinated by the dynamics of epigenetics to regulate gene-environment interactions as well as the potential precision medicine applications of this process. I am most passionate about making science digestible and implementing scientific discoveries in real world/clinical settings.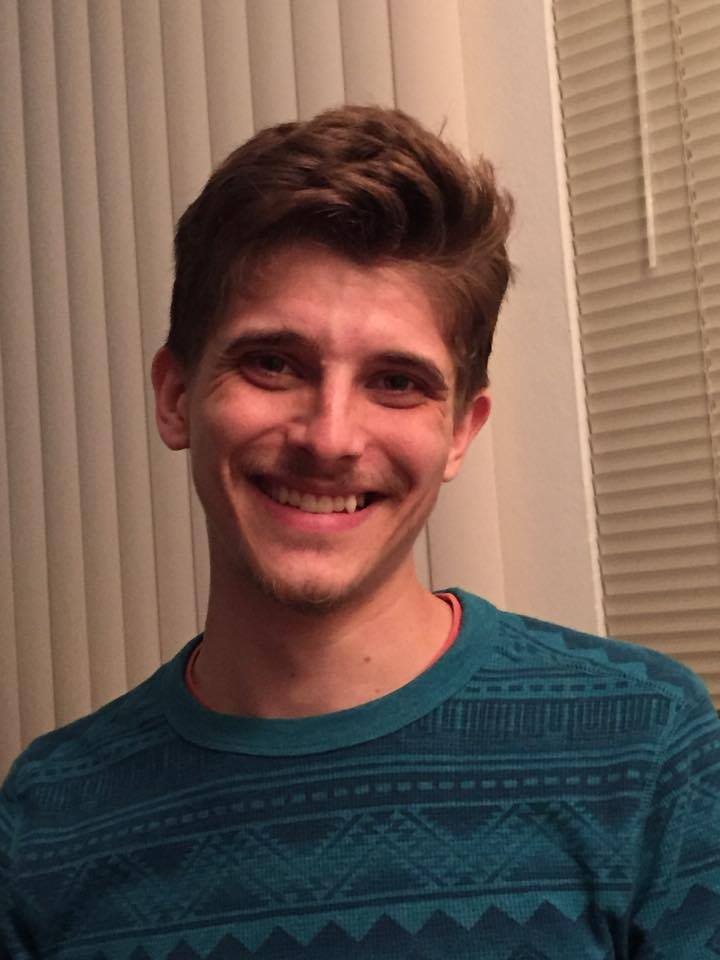 George Ugartemendia (Project: Science Really Says Blog Series):
I am a graduate student working towards a Master of Public Health degree here in Davis. I earned Bachelor degrees in History and Biology from the University of Florida. My current interests include pollution control, environmental protection, and improving health in our communities, all of which require us to reach out to our neighbors to discuss scientific policies and principles.
Taylor Reiter (Project: Science Really Says Blog Series):
I am a PhD student in Food Science the labs of Drs. Selina Wang and Titus Brown.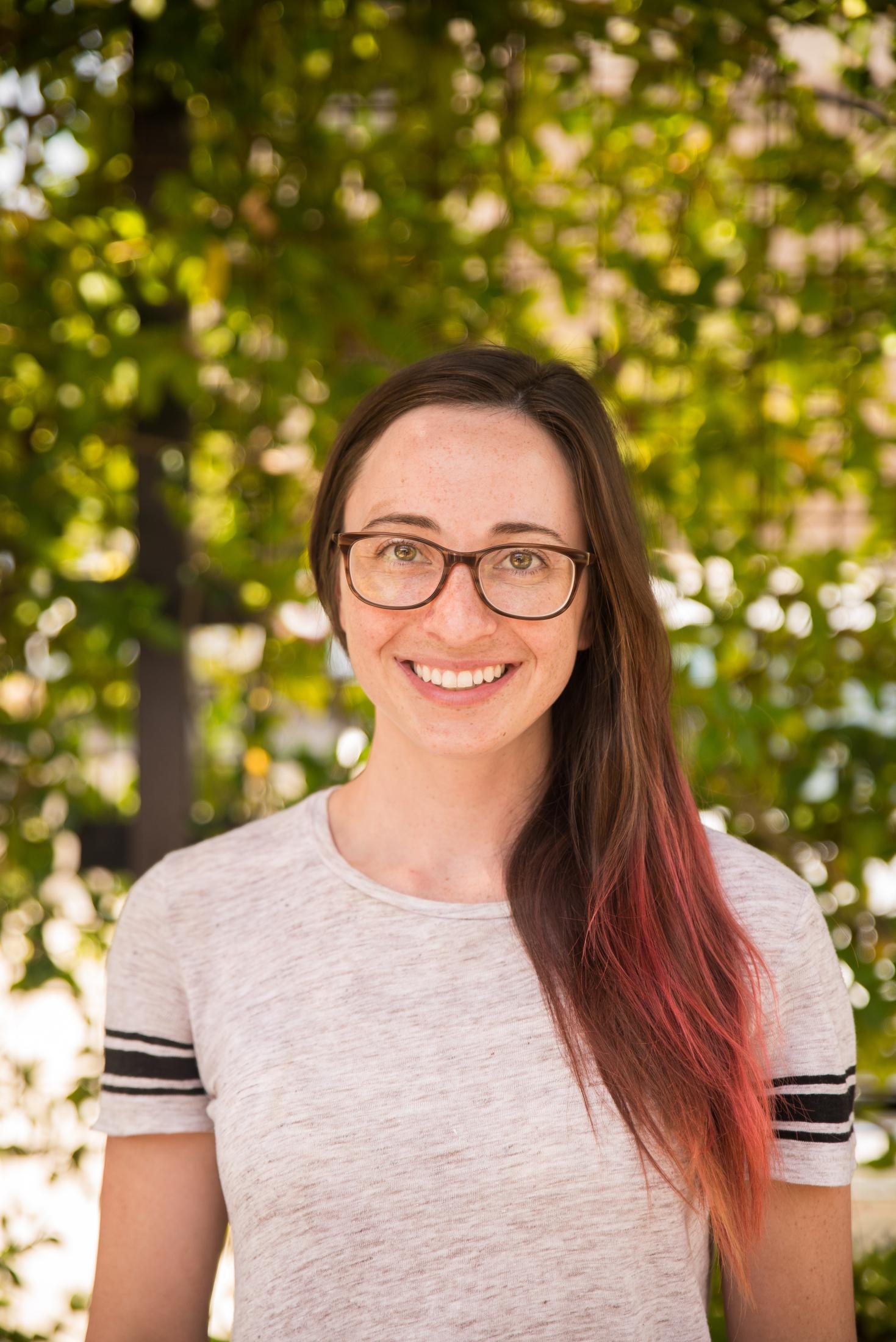 Nicole Soltis: Twitter Instagram
I am a PhD student in the lab of Dr. Daniel Kliebenstein in Plant Sciences. My research addresses the genetics and evolution of crop plant defenses against a common fungal pathogen, Botrytis cinerea. Previously, I completed an MS at Tufts University in biology, where I focused on plant-herbivore interactions and conservation ecology. I hope to develop my skills in science communication through Science Says, and explore issues of sustainability in food systems.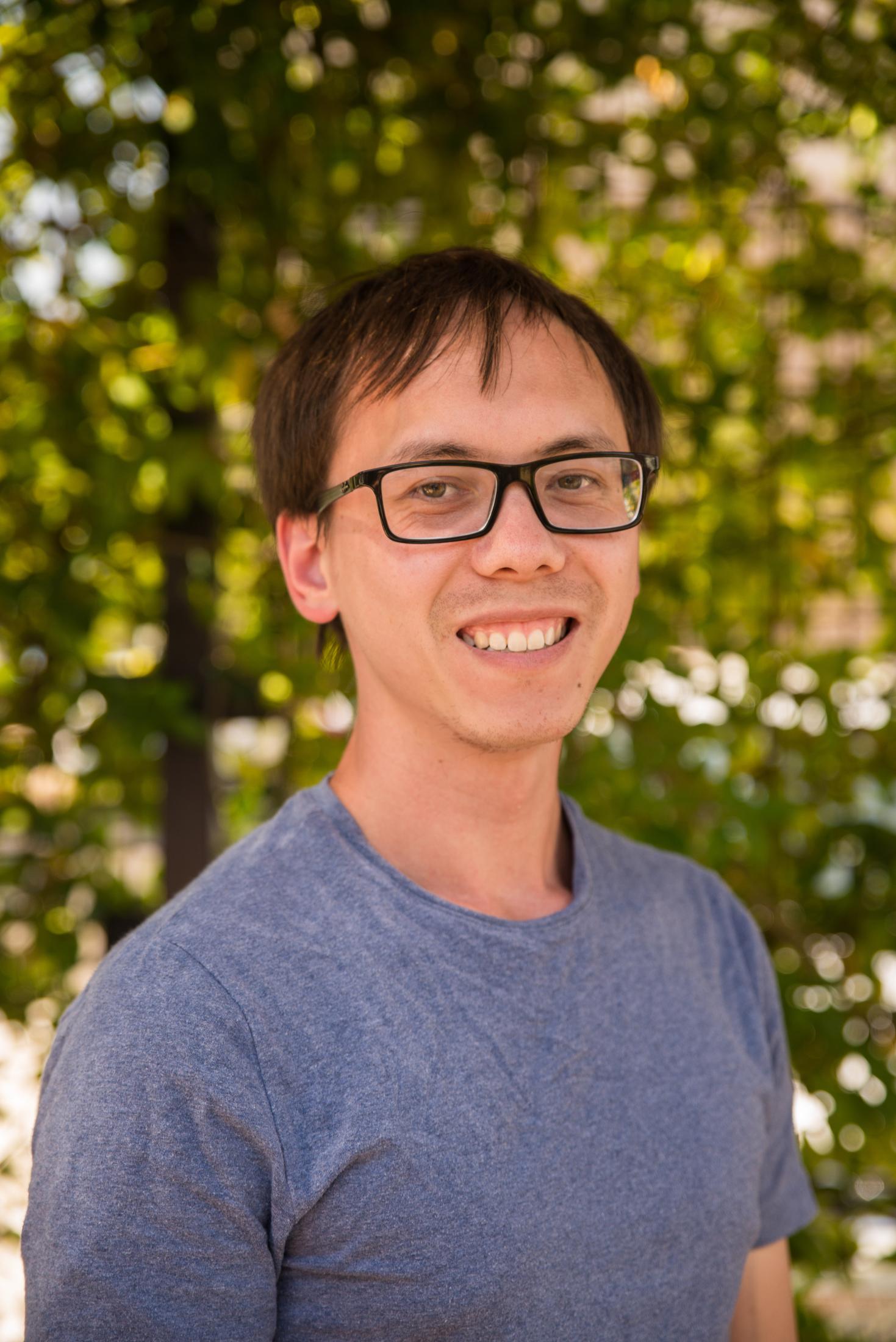 Isaiah Lee Mohr:
I have a BS in Botany, and a certificate in Biotechnology in Stem Cell Biology from CSULB. I love tardigrades, and DNA damage repair.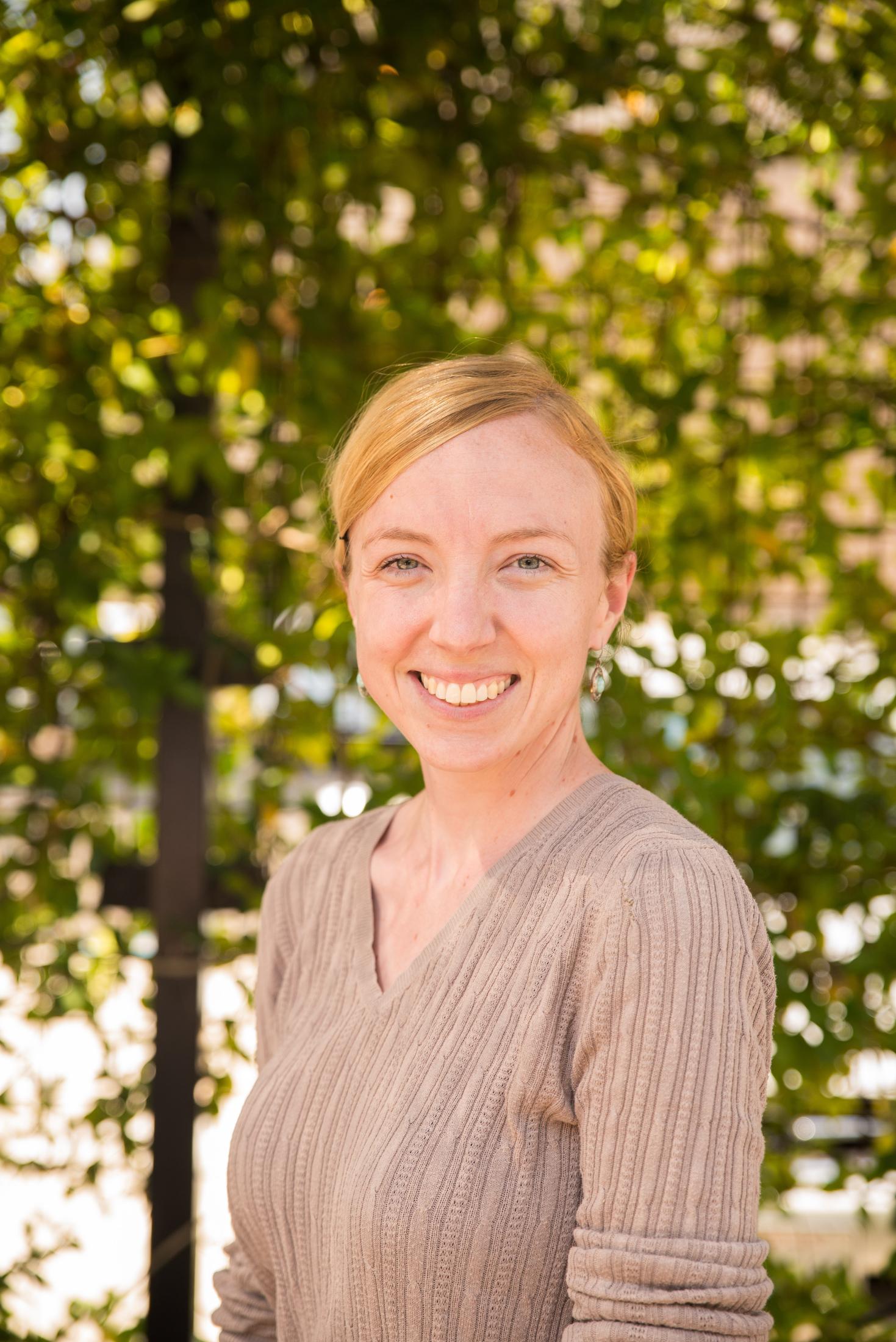 Kellee Britt:
I was born and raised in South Florida, and attended the University of Florida for undergrad. I currently focus on postharvest pathology and food safety for my graduate work in Plant Pathology.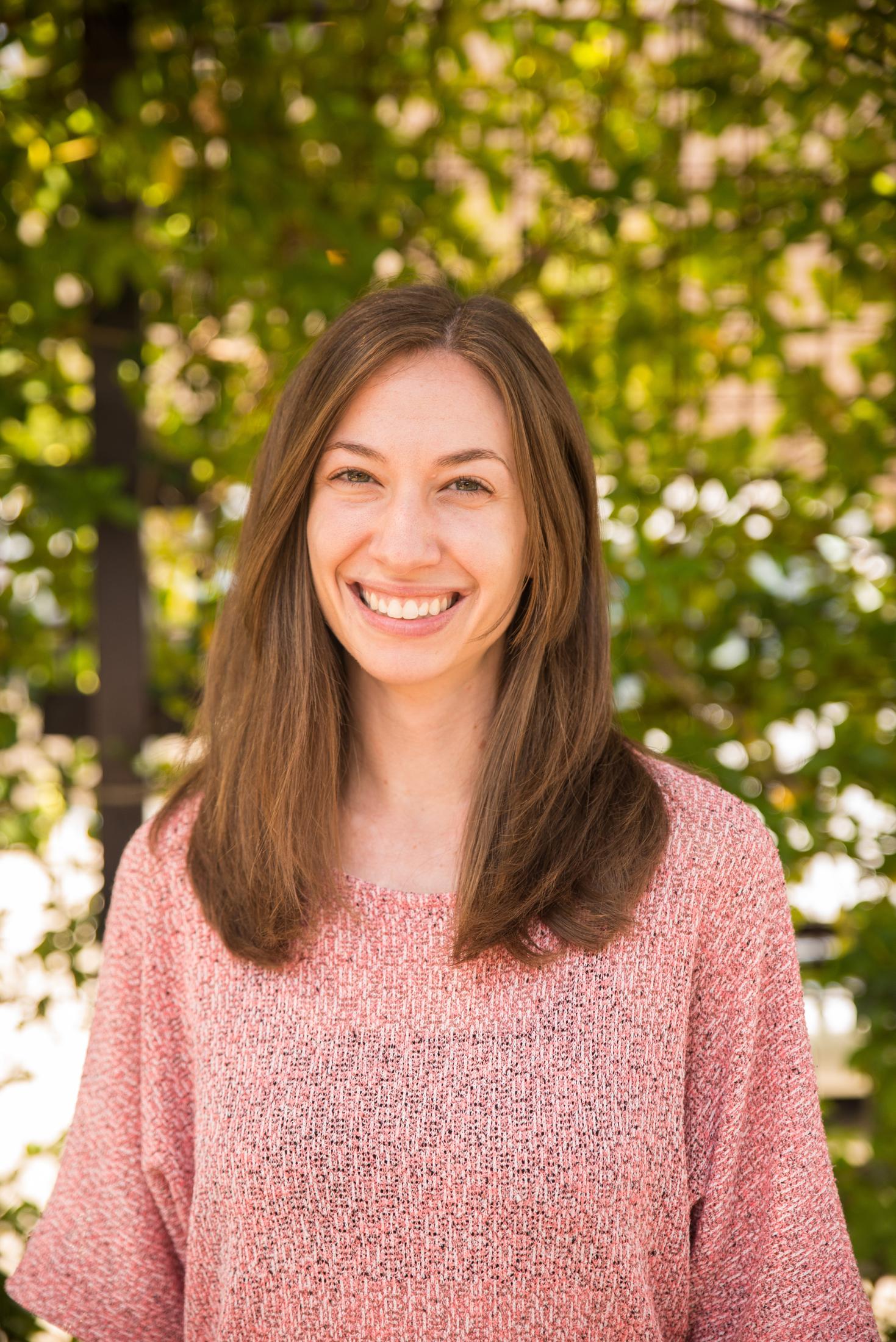 Debbie Fetter: Twitter
I am a Doctoral Candidate in the Graduate Group in Nutritional Biology. I work in the Zidenberg-Cherr research group where my research focuses on how to use technology in school-based, nutrition programs to generate interest towards nutrition and physical activity. I enjoy writing and aspire to use my writing to help bridge the gap between the science community and the general public. Hearing misconceptions about nutrition motivated me to create my own blog and Instagram to discuss current nutrition trends and research. I also hold a BS in Nutrition Science from UC Davis. In the midst of graduate school life, I find time to run and take group exercise classes. I am an advocate for variety in moderation and believe that in a healthy diet there's always room for a piece of cheese.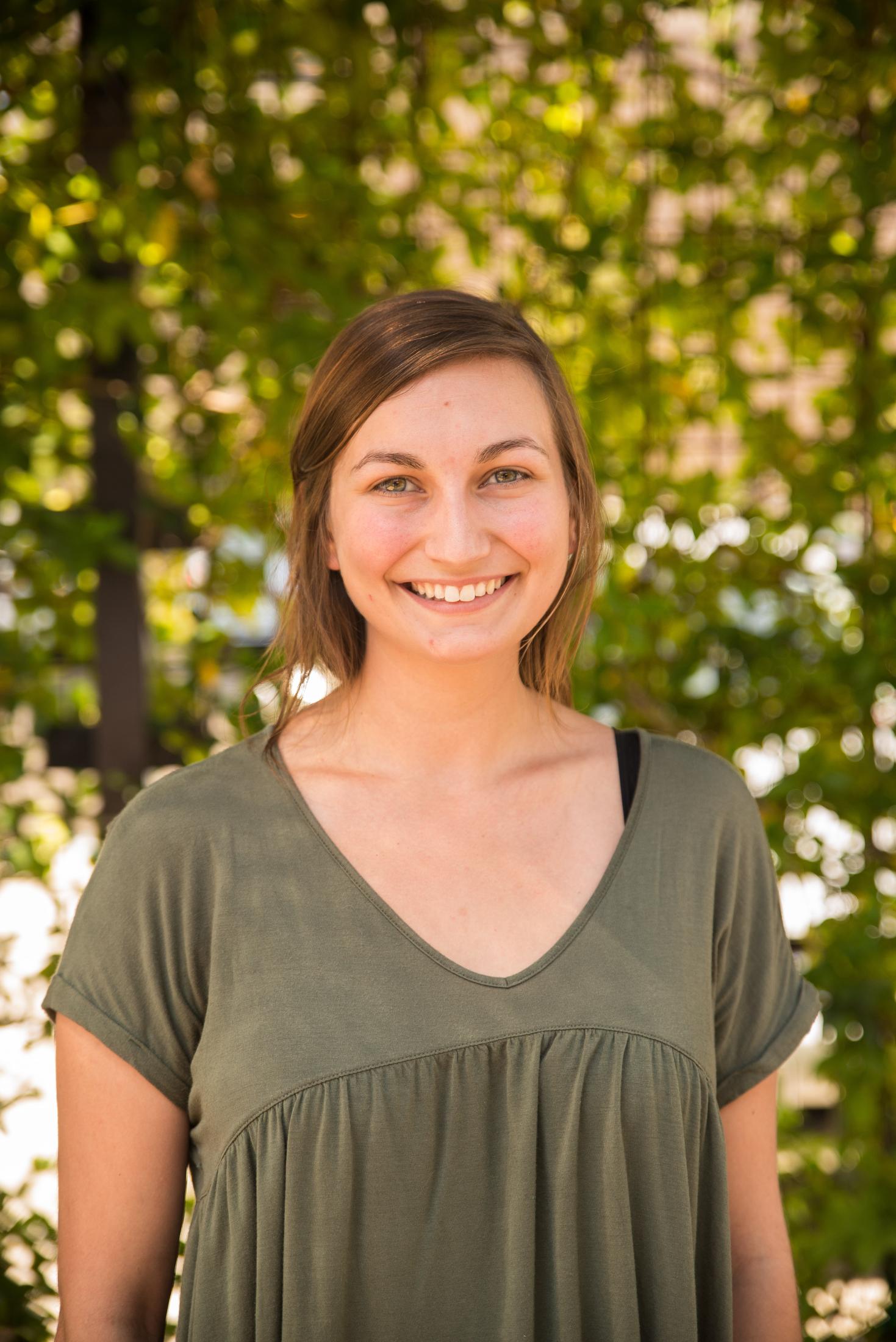 Sam Tucci: Twitter
I am a doctoral candidate in Biomedical Engineering in Dr. Katherine Ferrara's laboratory. My lab focuses on image-guided drug delivery. I spend my days building nanoparticles loaded with chemotherapy. I will use them in combination with non-invasive ultrasound surgery as an aggressive treatment for pancreatic cancer. I am from Cincinnati, Ohio and I went to undergraduate at Case Western Reserve University in Cleveland, Ohio. I love communicating science and hope to use it to effect positive change in medical research policies. Outside of science, I love getting outside and hiking with my dog (check out his Instagram!).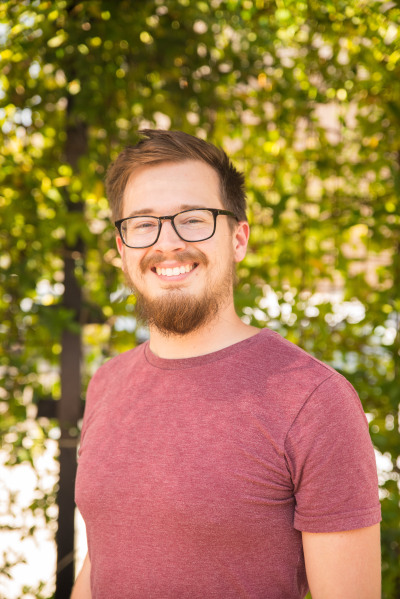 Eric Walters: Twitter
I'm a doctoral candidate in the Microbiology Graduate Group at Davis. By day I study the cool, but very diarrhea-causing, parasite Giardia in the Dawson lab. By night (ok, day too sometimes), I tweet from @SciSays and stay abreast of science communication and science policy issues.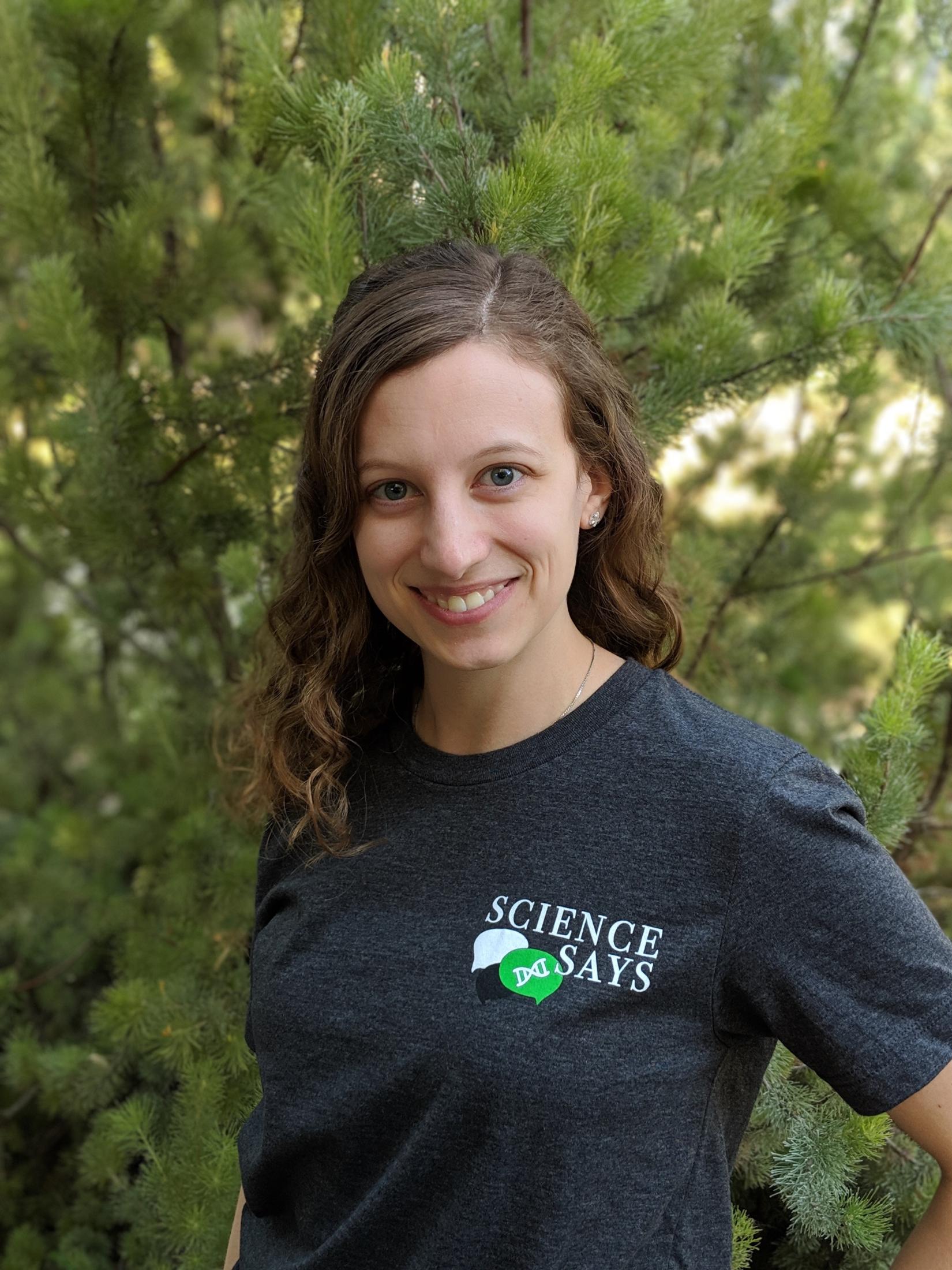 Beatriz Pereira:
I am a fifth-year microbiology PhD candidate, with an emphasis in biotechnology. My research in the Tagkopoulos lab focuses on understanding how bacteria respond to chemicals found in common cleaning products such as bleach, hand sanitizer and antimicrobial soaps, and if their response contributes to antibiotic resistance. My interest in science communication comes from working with students in the lab with non-biology backgrounds. I believe efficient communication is a valuable skill for sharing science with a broad audience.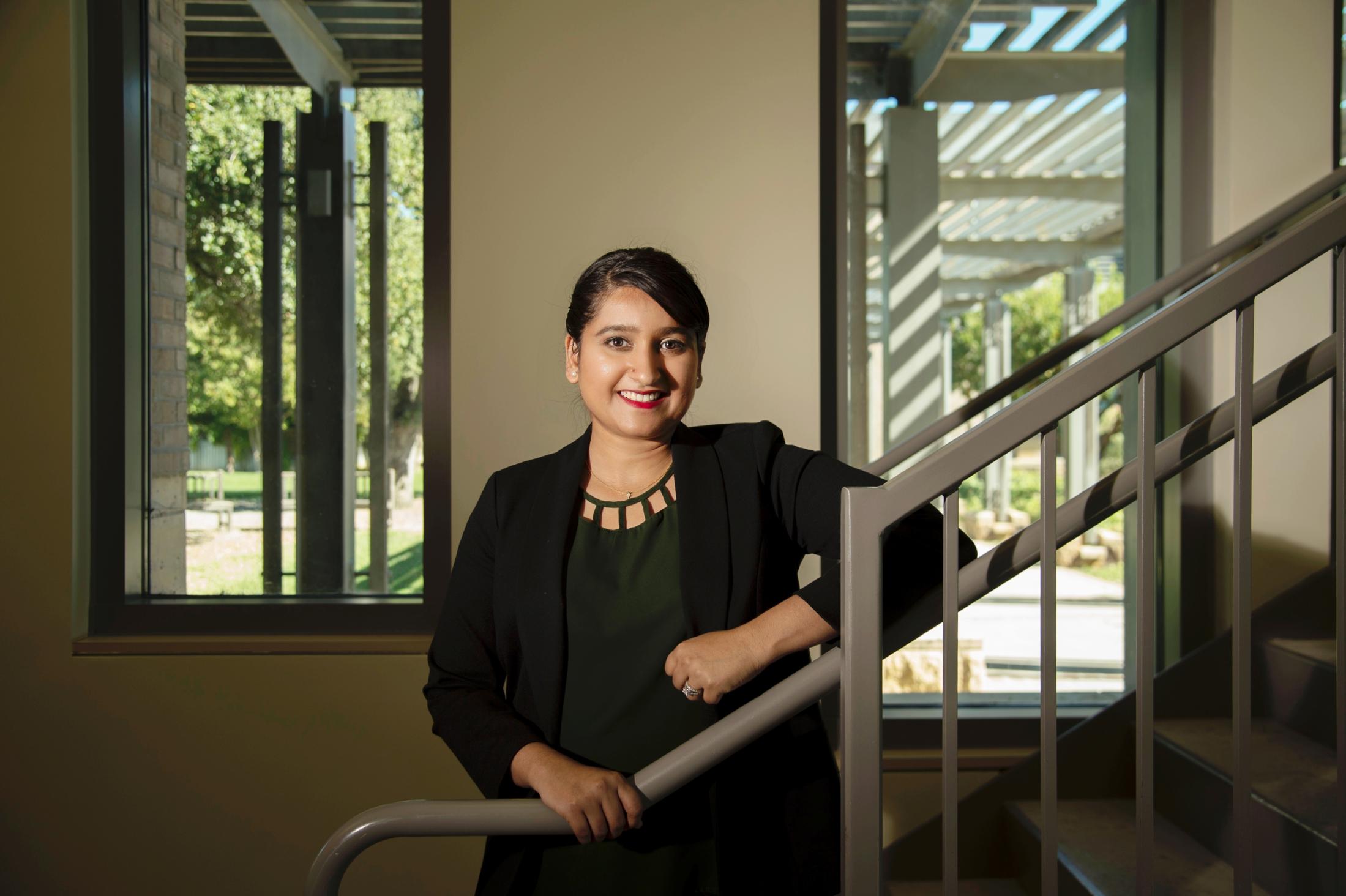 Marwa Zafarullah: Twitter LinkedIn
I am a fourth-year Ph.D. student in Integrative Genetics and Genomics at University of California, Davis. In Dr. Flora Tassone's lab, I am developing a biomarker that can be used to diagnose and monitor the progression of the neurological disorder Fragile-X Associated Tremor/Ataxia Syndrome (FXTAS). I am passionate about science communication because it is important to articulate my work to audiences that include both scientists and FXTAS patients and families. Science communication can greatly influence society and, when done effectively, can improve science literacy.
Julia Abbasi: LinkedIn
I am a PhD student in the department of Plant Sciences.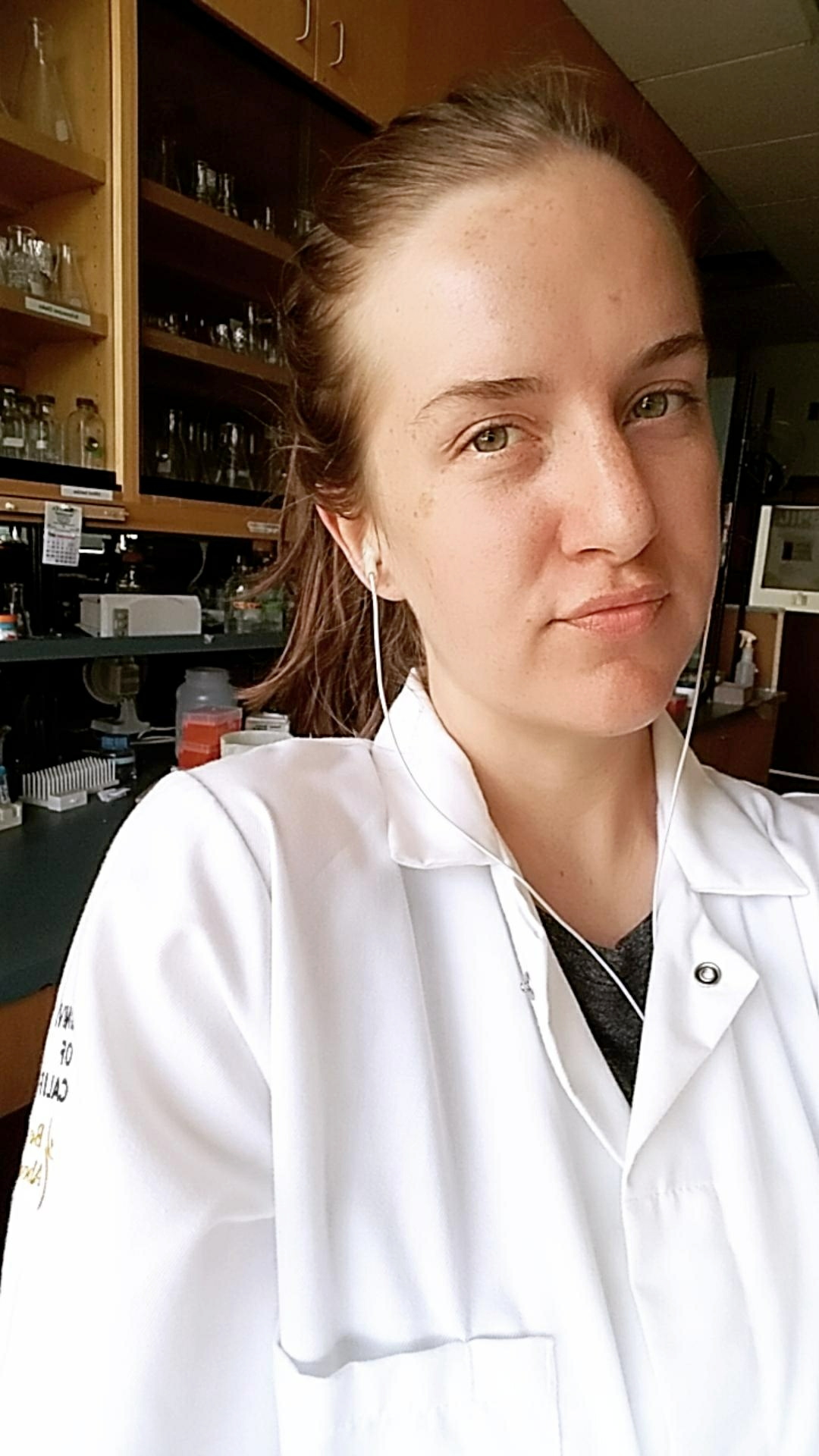 Destiny Davis (President):
As a PhD student studying plant cell biology, I spend a lot of time at the microscope. I'm fascinated by cells and how they organize themselves into organs, then organs into organisms, and then organisms into ecosystems. Even though I spend my days studying the smallest unit of life, I like to talk about the big picture. As a member and cofounder of Science Says, I enjoy bringing to light the big idea embedded in a scientific study. Science is creative and is therefore best when shared. I make a point to leave the bench in the lab and only take ideas and questions to share when I leave.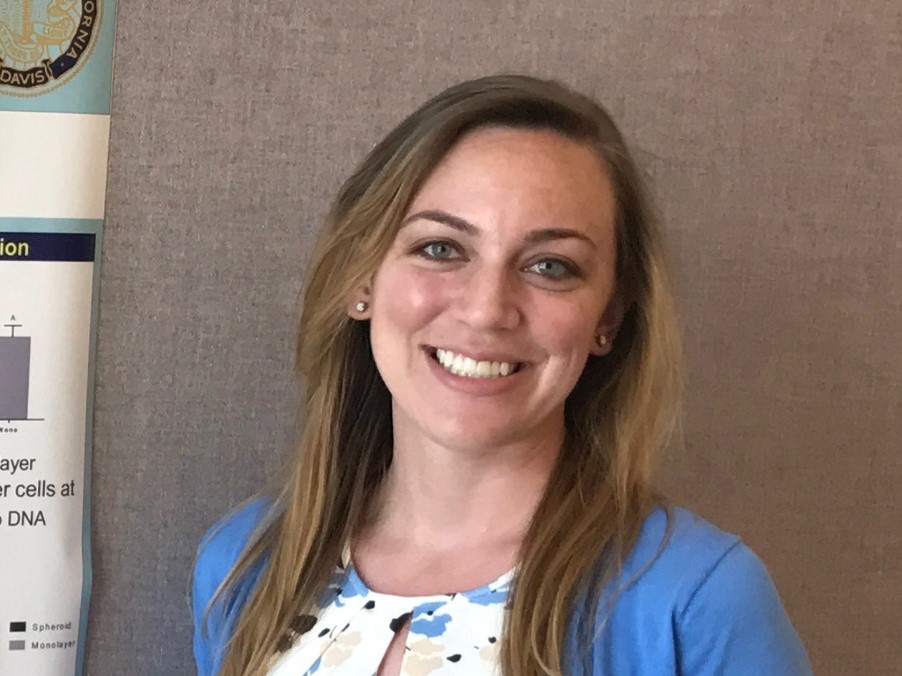 Jackie Woods: Twitter  LinkedIn
I joined the IFAL team in July of 2019 as a Science Communication Intern. As a PhD candidate in the Biomedical Engineering department in Kent Leach's lab, my research focuses on using adult stem cells to regenerate bone after trauma. Science, I believe, should be accessible and interesting to everyone so I blog about common misconceptions to help bridge the gap between the general public and scientific research. You can read more about easily attainable science in the Science Says blogs. After defending my PhD thesis in December I plan to enter the Biotech industry. Outside of lab I love to hike, read historical fiction, explore new places, and talk with people about science!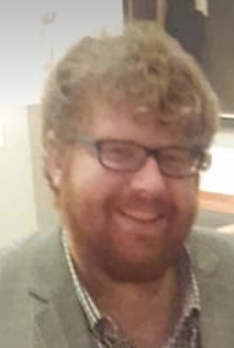 Keith Fraga (Guest Editor; Editor in Chief of UCD BioScope):
I am a third year PhD student in the BMCDB graduate group. My current research with Dr. Ian Korf focuses on understanding the structure and dynamics of proteins using computational structural biology. I use a combination of cutting edge technology in machine learning, molecular modeling, and simulations to create high-resolution visual representations of proteins. Effective communication, often via writing, is vital for a successful scientific career and for communicating research efforts to a non-specialist audience. I am involved with several on-campus groups that exercise this skill to promote accessibility to science through written communication.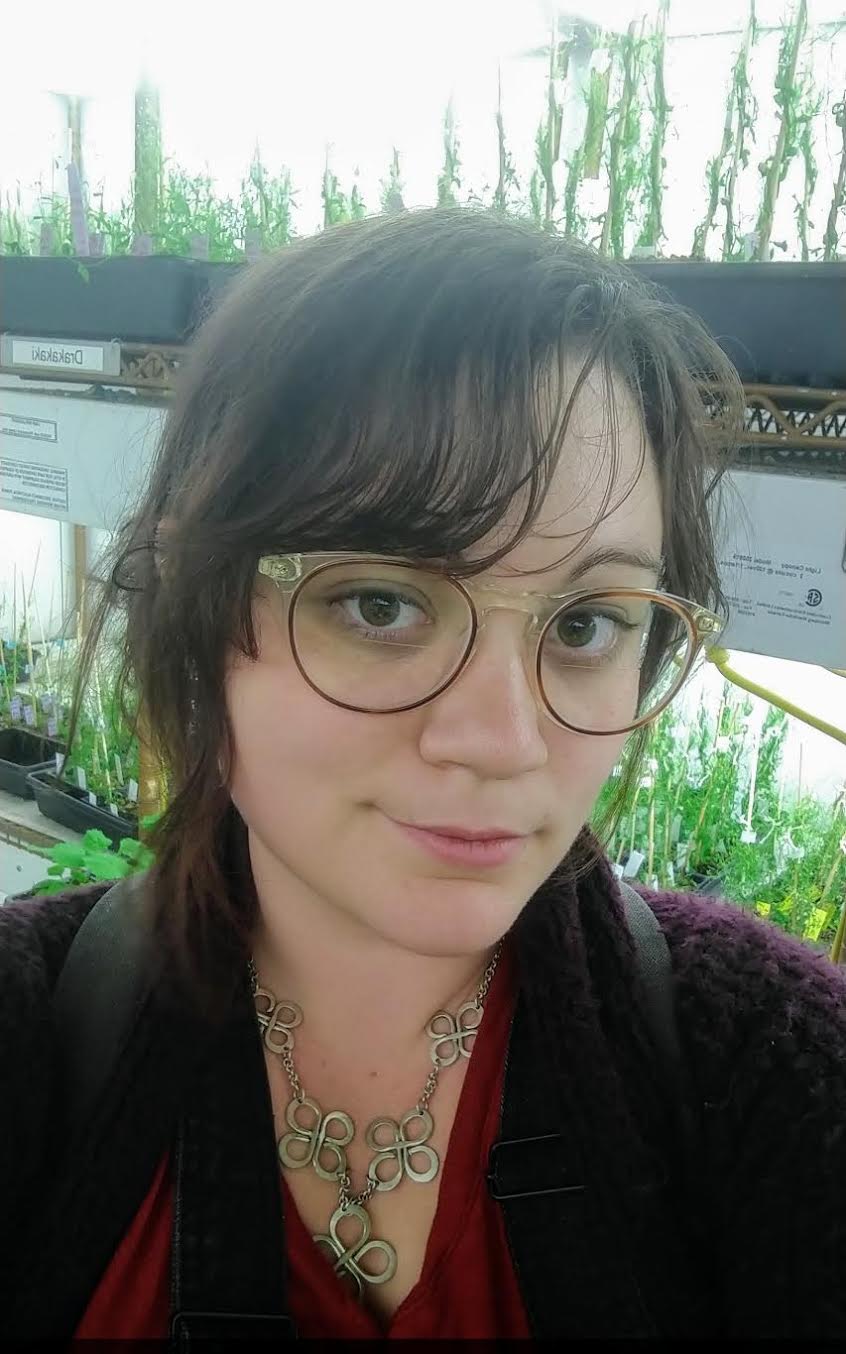 Rosalie Sinclair: Twitter LinkedIn
I'm a third-year PhD student in the Plant Biology graduate group. I am a plant cell and molecular biologist studying how plants build new cell walls during cytokinesis in Georgia Drakakaki lab. I love watching how material moves in a cell, and am currently watching how material moves to the plane of division to build a new cell wall. Understanding how the cell wall is made can allow us to make better textiles, cooking additives, and biofuels. As a science communicator, I think it's important to communicate what we don't know rather than just focusing on what we do know.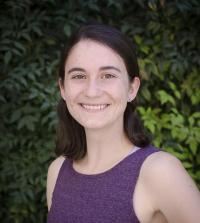 Andi DeRogatis: LinkedIn
I am a 4th year PhD candidate in the animal biology graduate group at UC Davis. I am interested in how nutritional resources are allocated to the immune system, especially during broad physiological shifts. Currently, I study how the avian immune system is influenced by the nutritionally costly process of molt in the Klasing Lab. I love immunology and birds and I am passionate about getting others excited about science! I help run the Science Says Book Club.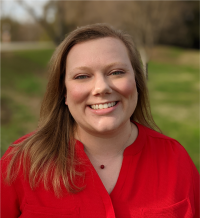 Sydney Wyatt: Twitter LinkedIn
I am a sixth-year genetics PhD candidate with an emphasis in biotechnology. In the Draper lab, I am investigating how zebrafish develop ovaries and testes. In the far future, this research may provide a deeper understanding into how these mechanisms, when hijacked, contribute to ovarian or testicular cancer. I am motivated to share my love of science with the community because my younger self would have loved to participate as an audience member in events I volunteer with now. I believe maintaining curiosity throughout one's education is important for pursuing a science career. I tweet from @SciSays, manage the website, and serve as editor-in-chief for blog posts.
---
Science Says and the Institute for Food and Agricultural Literacy:
Science Says is a project of the UC Davis Institute for Food and Agricultural Literacy (IFAL). IFAL was established in 2014 by IFAL governance group members Peggy Lemaux, Kent Bradford and Pam Ronald. In January 2015, IFAL welcomed Shannon Albers (MS, Horticulture & Agronomy) as the IFAL Program, Educational and Outreach Coordinator. In February 2019, Hanna Bartram took over this role as Shannon transitioned to her new role as Social Media Contributor for CalPERS. Professor Pamela Ronald serves as the Faculty Director for IFAL.
Governance Group:
The Governance Board is composed of UC faculty and will serve as a guiding committee to oversee IFAL program development and activities in accordance with all UC policies and the UC Davis Principles of Community. The Governance Board also consists of members from the public and private sector who have professional expertise in food and agriculture, in addition to an interest communicating science to the public.