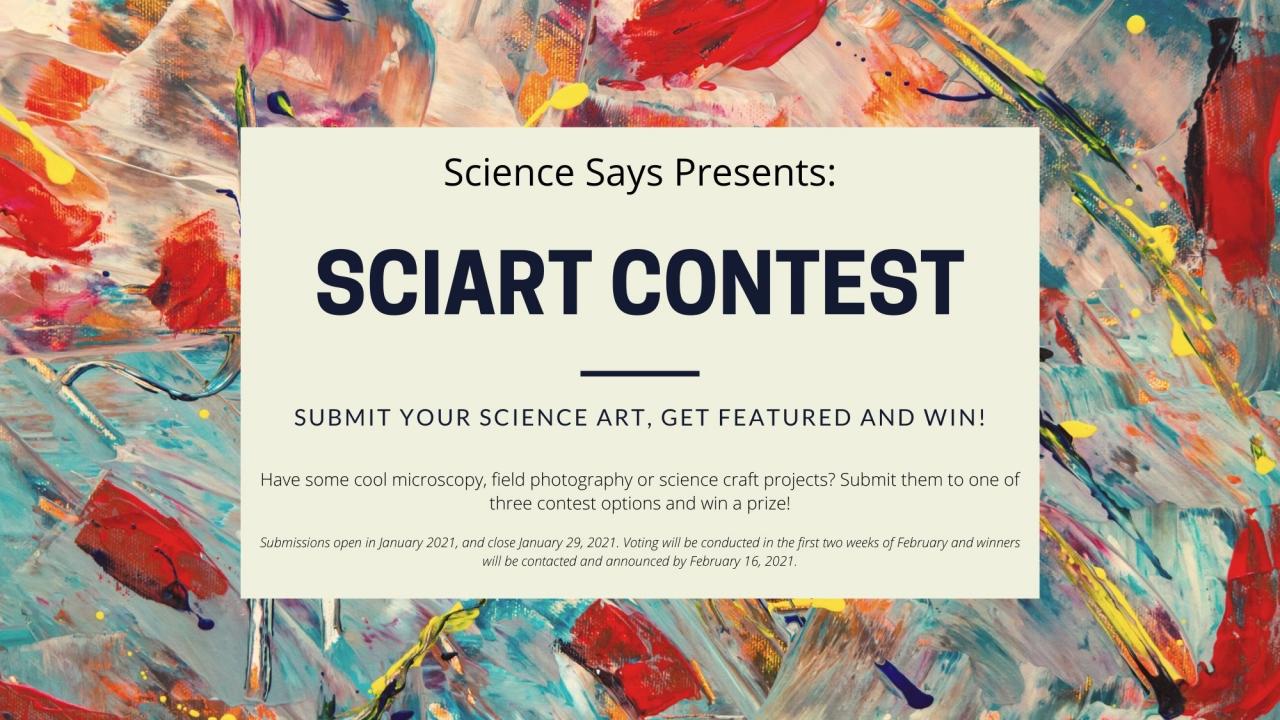 Welcome to the Science Says SciArt Contest!
We want to feature your science art! The intersection of science and art offers a unique opportunity for creative science communication. 
To participate in our contest you must:
1. Submit work considered artistic and creative: beautiful microscopy, field photography, paintings, crafts, etc.
2. The work must be shareable on our social media platforms. We encourage you to include your handle or name in the submitted image.
3. You must live within California to be considered for prizes.
You may compete in one of two categories: the local Davis/Sacramento area or California. *If out of state, you can submit your work for honorable mention to be featured on our social media and news release, although you can't be considered for prizes.
Winners will be determined by popular vote via a Google Form offered through our February newsletter, social media and website. Prizes vary depending on the contest selected. For entrants in the Davis-only contest, the winner will select a $30 e-gift card to a local Davis/Sacramento business and a Science Says t-shirt. The California winner will receive a $30 e-gift card to Amazon or to a local business.
Questions? Email us at davissciencesays@gmail.com.
---
Submissions open the first week of January 2021 and close January 29, 2021. Voting begins February 1, 2021 and closes February 12, 2021. Winners will be announced via social media and a special news release on our website and contacted by email February 16, 2021. Prizes will be awarded by March 1, 2021. No purchase necessary.