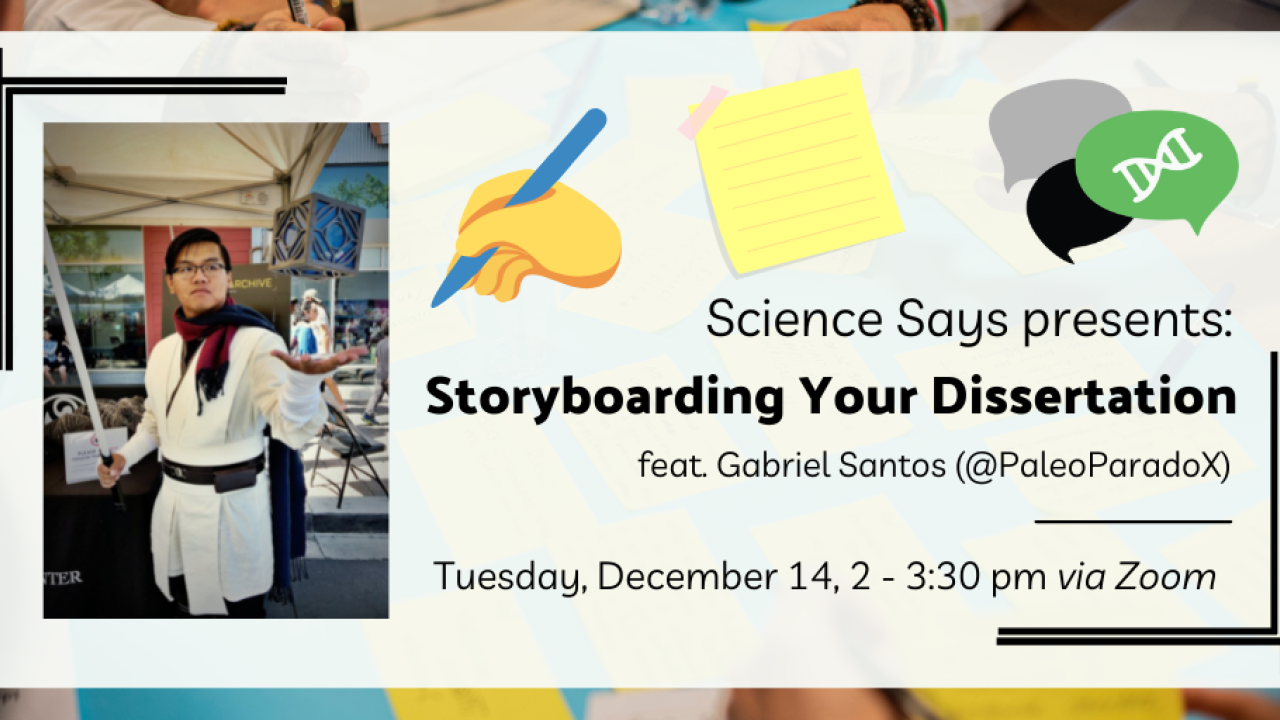 Location
Register for link
Are you preparing a talk or writing up something for your research? Try taking a page out of the artist's handbook and try storyboarding! Storyboarding is a technique used by many animators and writers to arrange their ideas visually to create a strong narrative. We are hosting Gabriel-Philip Santos, Collections Manager and Outreach Coordinator of the Alf Museum of Paleontology in Los Angeles. He is an experienced science storyteller and content creator who combines his love of science with his passion for storytelling. 
This interactive workshop will be held virtually December 14, 2021, from 2-3:30pm.
There will be a casual activity at the end that will incorporate Powerpoint or Google Slides. Please bring along whatever you would like to draw on as well (sticky notes, notebook, digital tablet).