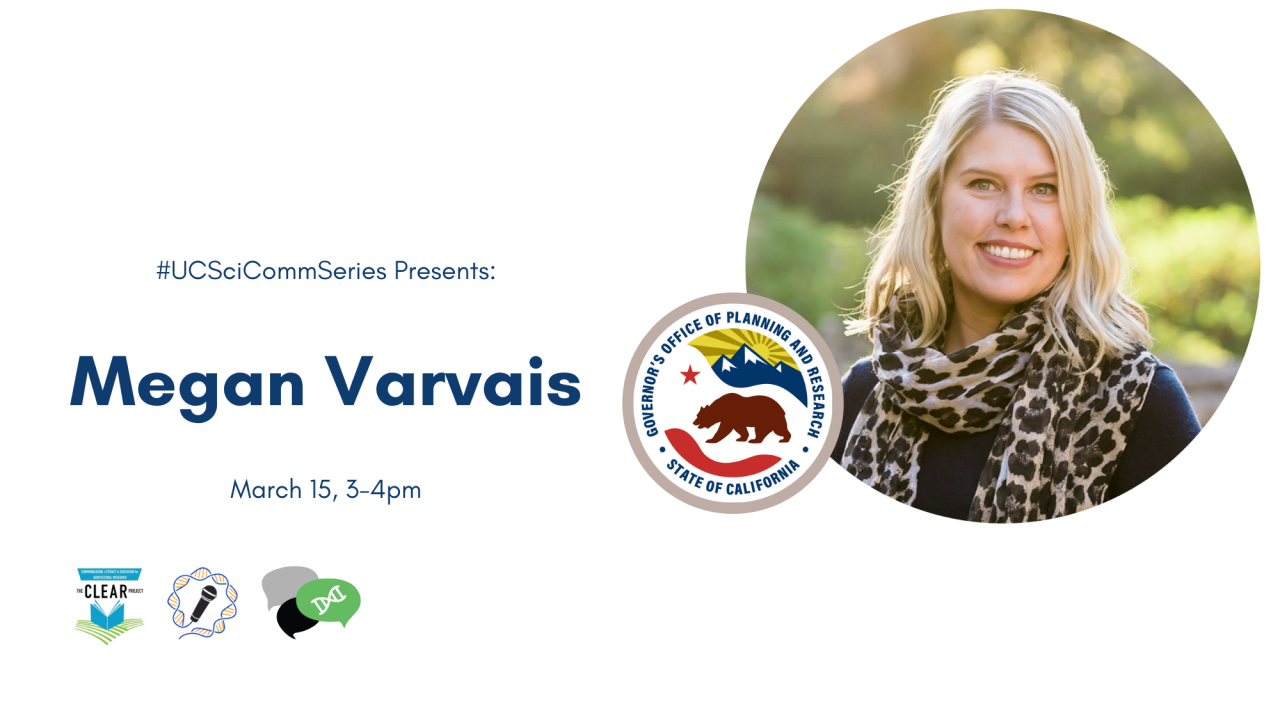 Location
Register for link
To continue our #UCSciCommSeries with UC Berkeley's CLEAR and SciComm at UCR, we've invited Megan Varvais to discuss science policy and science communication for non-scientists.
Megan Varvais joined the Governor's Office of Planning and Research in May 2019. Prior to that, she was the Social Media Manager at Consumer Federation of California, a non-profit consumer advocacy organization. She also worked as a Campaign Coordinator for the Consumers for Auto Reliability and Safety Foundation, building a first-of-its-kind database to match consumers with credit unions and educating the public about community banking. Her professional and volunteer experiences include graphic design, event planning, grassroots organizing and outreach, regulatory and consumer law, legislative advocacy, and coalition building.
In the community, Megan served as a delegate to the California Democratic Party, and as the Communications Director for Wellstone Progressive Democrats of Sacramento. Currently, she sits on the Board of Directors of the South Land Park Neighborhood Association. She is a first-generation college graduate, and earned a Bachelor's degree in Public Policy from Arizona State University, with a concentration in nonprofit leadership and management.
Tags