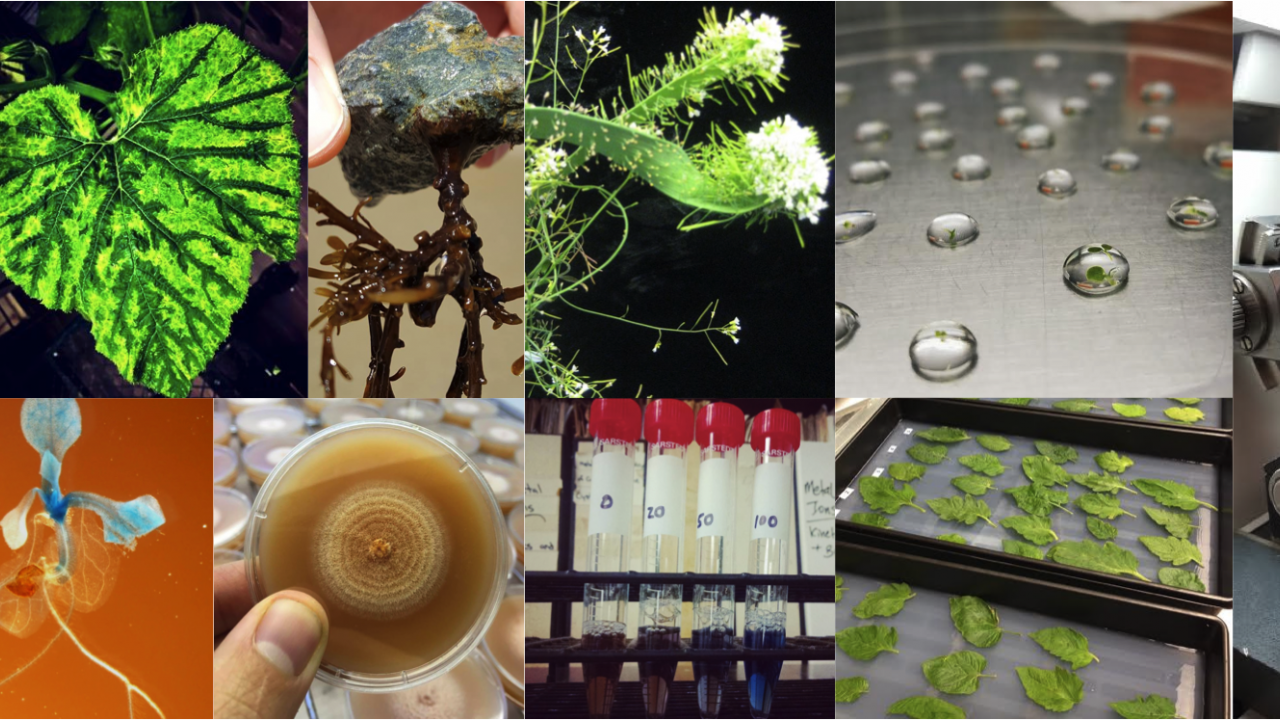 Chalk It Up! Planning Meeting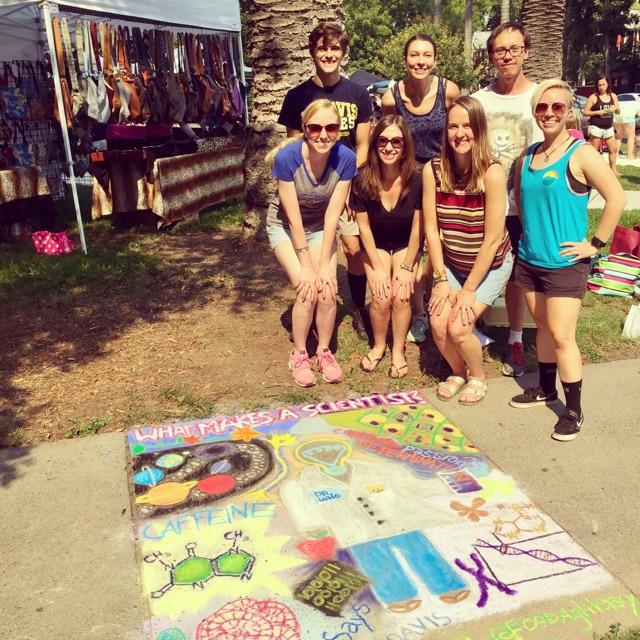 Come help plan and practice our sidewalk square for Sacramento's Chalk It Up! Festival. We'll be decorating a science-themed square during the festival on August 31.
Thursday, August 22
5:00-6:00 PM
Briggs Hall Rm 366
Questions? Email Sydney Wyatt
---
Chalk It Up! Sacramento
Science Says will be decorating a science-themed square at this fun outdoor festival during Labor Day weekend. Email Sydney to join the team of artists on August 31 (no artistic skills required), or just stop by and visit the square!
---
Science Says is returning to the Davis Farmers Market!
Starting September 11th we'll have a monthly table with science-themed activities. Email Mary to learn more and volunteer.
---
Mark your calendar!
North Bay Discovery Day
October 26
Email Mary if you're interested in volunteering or have activity ideas for this fun science outreach event.
Fall Kick-off Barbecue
October 11
Details TBA. Come enjoy free food and learn more about how to get involved in science communication.
---
Local Events
If your group is hosting a scicomm-related event, let us know and we'll help promote it! Email us at ucdavisspcg@gmail.com
Sac Science Distilled
Join us the 3rd Wednesday of every month at Streets Pub on the Sacramento Grid!
Bright and engaging local scientists share research stories to inform and entertain.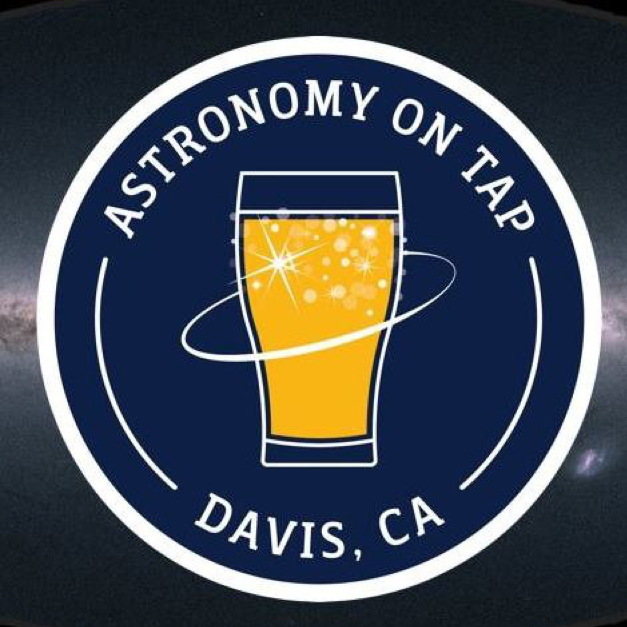 Astronomy on Tap
Short, fun astronomy talks at Sudwerk Brewing Co. in Davis, CA. Every third Thursday, join us for two talks about various astronomy and science topics, and a segment on Astronomy in the news. Prizes and giveaways available for trivia and raffle winners.
---
Other Opportunities
Know about a science communication opportunity? Email us at ucdavisspcg@gmail.com so we can promote it!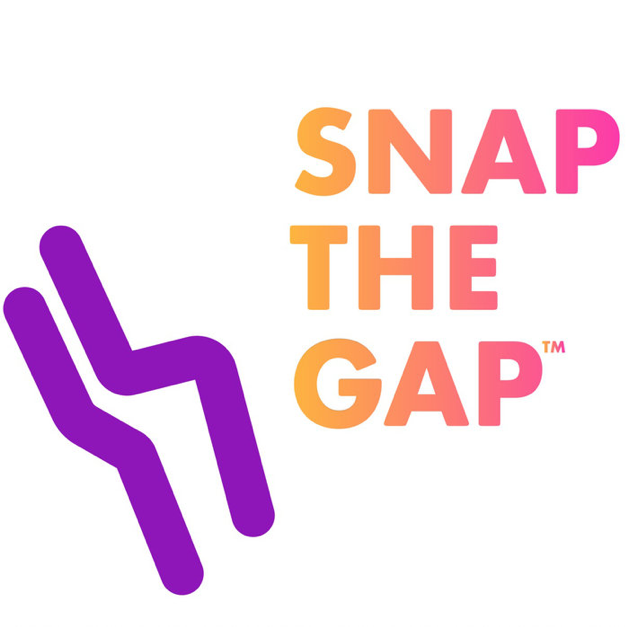 Mentor Opportunity
Gateway International School (Sacramento) is joining a program partnered with UC Davis called Snap the Gap, which works with 10-12 year old girls in closing the gender gap in STEM fields. They are looking for 12 mentors to help them start up their program.
This program will start on 9/25 and will occur every Wednesday for 10 weeks from 3:30-5:00.
Mentors need to apply to be a mentor for GIS through the following link:
https://www.millionwomenmentors.com/matchings/7815/0
Questions? Email Dara Baltin dara.baltin@gcccharters.org

Volunteer Opportunity
Sierra Nevada Journeys delivers innovative, science-based education programs for youth in low-income schools around the Sacramento area. They are currently seeking volunteers and interns to help them facilitate hands-on exploratory science stations and family-focused design challenges at local elementary schools around Sacramento! These events are usually held on Tuesdays and Wednesdays from 4:30-7pm in the evening.
Here is a link where you can check out more info about these events: https://www.sierranevadajourneys.org/family-stem-nights
Interested? Email Katie Gibbons at katie@sierranevadajourneys.org
Training Opportunity
Applications open September 3 for The Art of Science Communication, an online course available for all scientists and STEM professionals offered through ASBMB (you don't have to be a member!).
The goal of the course is to provide participants with fundamental training in science communication, focusing in particular on how to present science to a nonexpert audience in a formal setting, such as a public lecture. Using video lectures, background material, and virtual mentoring and discussions, the course covers the important components of what makes for a successful presentation, including messaging, generating interest and engaging with the audience. Course participants will be able to use the skills learned during the course in their professional lives. 
Fall session: October–November 2019 (applications accepted starting Sept. 3)