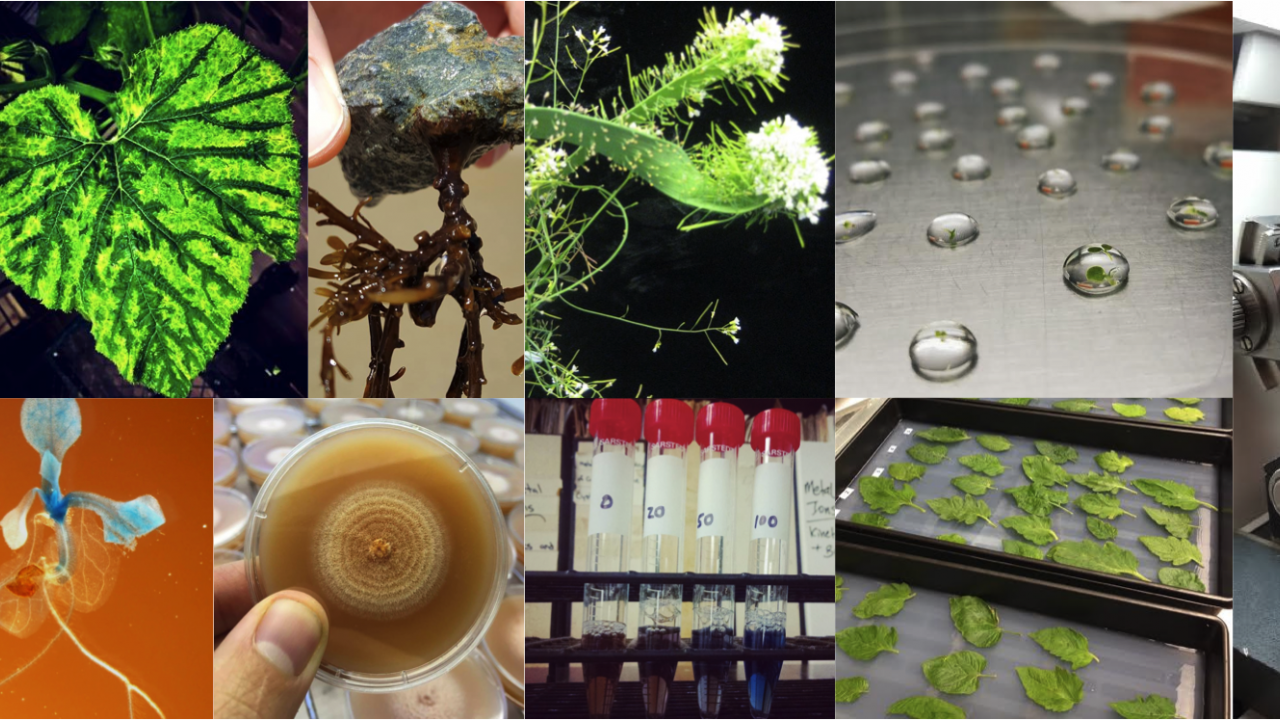 GET INVOLVED WITH SCIENCE COMMUNICATION!
With the start of a new academic year just around the corner, now is a great time to get involved with Science Says! We have lots planned for the quarter and year, and we're excited to share it all with you. 
---
Fall Barbecue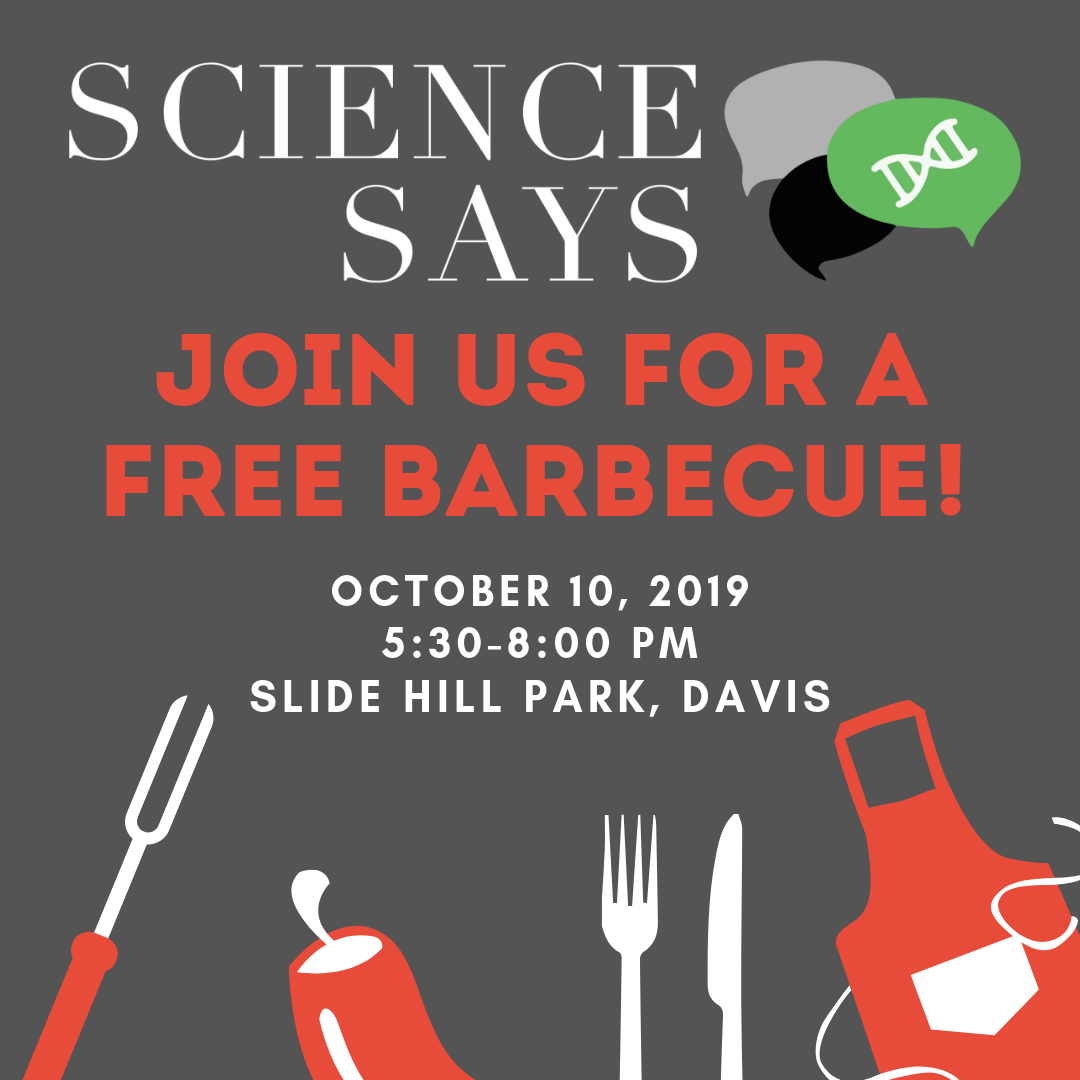 Come enjoy free food & drink and learn more about how to get involved in science communication. RSVP to help us get a head count. (If you forget to RSVP, that's okay! You're still welcome to attend). Questions? Email davissciencesays@gmail.com
Thursday, October 10
5:30-8:00 PM
Slide Hill Park, Davis
---
Fall Quarter Book Club 
We'll be reading and discussing She Has Her Mother's Laugh: The Powers, Perversions, and Potential of Heredity by Carl Zimmer. Meetings will happen every other Wednesday at 7 pm starting October 2nd at the Davis Public Library.
---
Science Says is returning to the Davis Farmers Market!
Starting September 11th we'll have a monthly table with science-themed activities. Interested in volunteering? Use this link to get on the list. Email Mary to learn more and volunteer.  
---
North Bay Science Discovery Day 
October 26
Science Says will run an outreach activity with the theme: What is DNA? Sign up below if you're interested in volunteering for this fun science outreach event. Questions? Email Mary.
---
Recent blogs
Do you have something you want to write about? Email Sydney Wyatt.
How GMO Labeling Affects Your Wallet
Did you know there are only 10 GMO crops on the market? Non-GMO labels on products that don't include one of these 10 items are misleading, and you may end up paying twice as much for such a product. Check out this blog to see how you can save on your next trip to the grocery store.
Graduate perspectives is a blog series created by Science Says leadership member Mary Madera. It centers on collecting, distilling, and disseminating anecdotes "from students, for students." This is an excellent resource for graduate students looking for advice and support from their peers.
---
Event Spotlight
The Science Says team had a blast creating this sidewalk square art during Sacramento's Chalk It Up festival on Labor Day Weekend. We highlighted some of the great things science has brought us. Thanks, Science!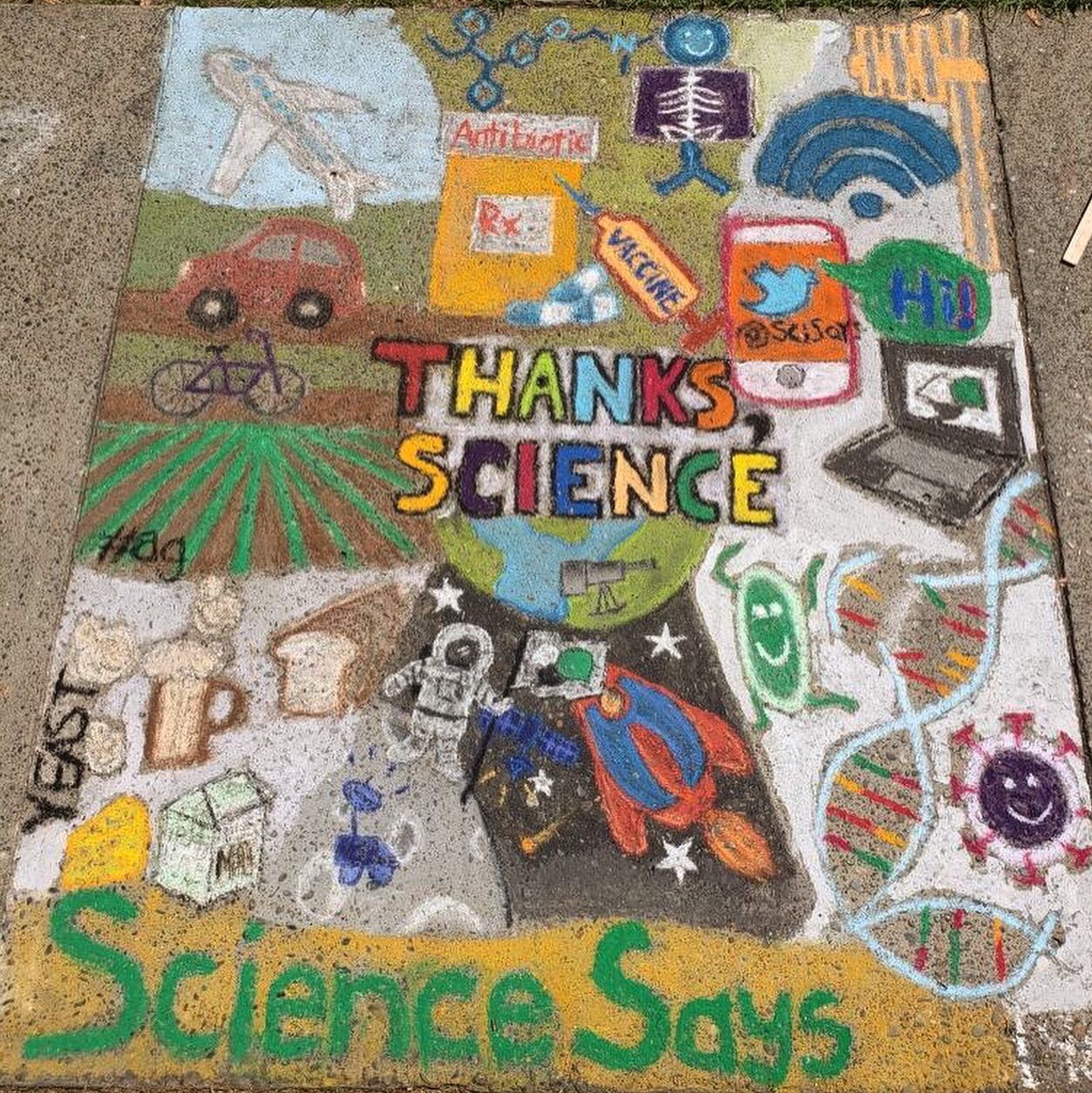 ---
Local Events
If your group is hosting a scicomm-related event, let us know and we'll help promote it! Email us at davissciencesays@gmail.com
Policy & Popcorn: What a policy fellowship can do for you
Policy fellowships provide scientists and engineers with invaluable, front-row access to policymakers and the legislative process—critical to bridging the gap between scientific research and informed policy. This panel discussion will explore the unique opportunities that different policy fellowships provide, what to keep in mind during the application process, and how the fellowship experience can help shape scientific career paths.
Monday, October 7th
2:00-3:30 pm
1605 Tilia St.
Sac Science Distilled
"Yeast are the True Winemakers" with Dr. Gordon Walker. Come learn about the composition of wine, flavor contributions of yeast, and the other microorganisms present in your favorite fermented beverages. Cheers to our fungal friends!
Wednesday, Sept. 18 
6-8 PM
Streets Pub and Grub, Sacramento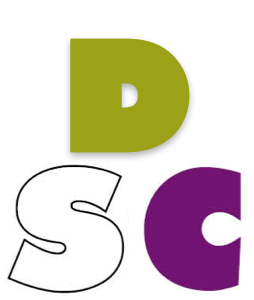 Davis Science Cafe
"New Antibiotics from Bacteria in Your Backyard?" A conversation with Prof. Mitchell Singer.
Wednesday, Sept. 11
5:30 PM
G St. Wunderbar, Davis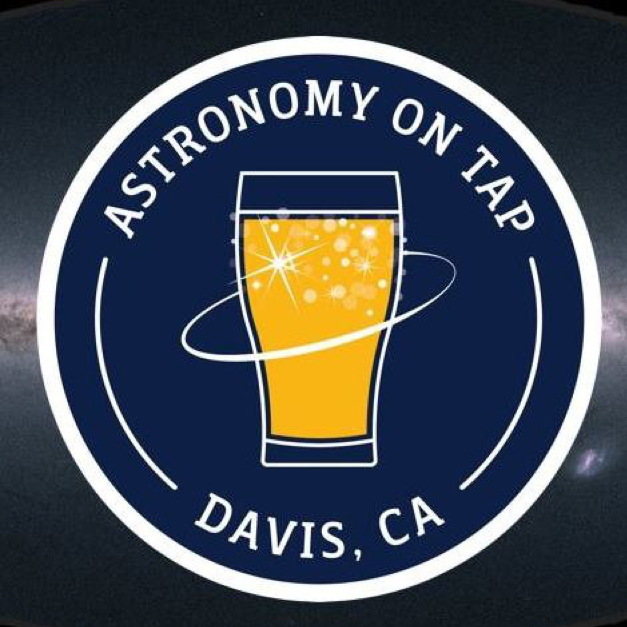 Astronomy on Tap
"Spacecraft of Apollo 11" with Jenna Samuel and "Robot Astronomers: Machine Learning in Astronomy" with Ben Thorne
Short, fun astronomy talks at Sudwerk Brewing Co. in Davis, CA. Every third Thursday, join us for two talks about various astronomy and science topics, and a segment on Astronomy in the news. Prizes and giveaways available for trivia and raffle winners.
Thursday, Sept. 19
6-8 PM
Sudwerk Brewing
---
Other Opportunities
Know about a science communication opportunity? Email us at davissciencesays@gmail.com so we can promote it!
Job Opportunity
The Delta Stewardship Council has an opening for a Science Communications Lead. Applications due September 18.
This position is responsible for leading and performing key activities that support the mission of the Delta Science Program including development and implementation of a communication strategy, developing and maintaining web-enabled scientific information, supporting the Delta Science Advisory Committee, and acting as the lead in implementing all aspects of the Delta Science Fellows program. This position was previously held by a Science Says alum!
Fellowship Opportunity
The California Sea Grant College Program is soliciting applications for a 2020 Science Communication Fellow. The science communication fellowship provides a unique educational opportunity for an early career science communicator to gain hands-on experience in marine and coastal science communication. The fellow will be advised by science communications professionals with over 10 years of experience in the field, and have access to a national network of science communicators through the Sea Grant Communications Network.
Connecting with Your Audience: A SciComm Workshop
Want to explain your expertise to the world? Join Ben Young Landis for an interactive workshop on the craft of communicating science! Designed for students and professionals in government, academia, and industry who need a scicomm primer or refresher, this workshop focuses on the art of connecting one-on-one with your audience. Through understanding our audience's culture and context, we'll find ways to communicate the big-picture implications of your work in a relaxed, relatable manner.
Fri, September 20, 2019
4:00 PM – 6:30 PM PDT
Capsity Coworking
2572 21st Street
Sacramento, CA 95818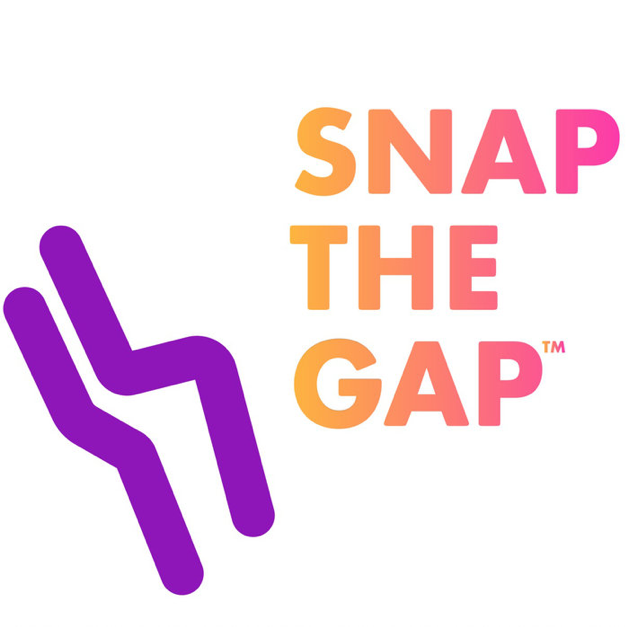 Mentor Opportunity
Gateway International School (Sacramento) is joining a program partnered with UC Davis called Snap the Gap, which works with 10-12 year old girls in closing the gender gap in STEM fields. They are looking for 12 mentors to help them start up their program.
This program will start on 9/25 and will occur every Wednesday for 10 weeks from 3:30-5:00.
Mentors need to apply to be a mentor for GIS through the following link:
https://www.millionwomenmentors.com/matchings/7815/0
Questions? Email Dara Baltin dara.baltin@gcccharters.org   Flyer

Volunteer Opportunity
Sierra Nevada Journeys delivers innovative, science-based education programs for youth in low-income schools around the Sacramento area. They are currently seeking volunteers and interns to help them facilitate hands-on exploratory science stations and family-focused design challenges at local elementary schools around Sacramento! These events are usually held on Tuesdays and Wednesdays from 4:30-7pm in the evening.
Here is a link where you can check out more info about these events: https://www.sierranevadajourneys.org/family-stem-nights
Interested? Email Katie Gibbons at katie@sierranevadajourneys.org   Flyer
Training Opportunity
Applications open September 3 for The Art of Science Communication, an online course available for all scientists and STEM professionals offered through ASBMB (you don't have to be a member!).
The goal of the course is to provide participants with fundamental training in science communication, focusing in particular on how to present science to a nonexpert audience in a formal setting, such as a public lecture. Using video lectures, background material, and virtual mentoring and discussions, the course covers the important components of what makes for a successful presentation, including messaging, generating interest and engaging with the audience. Course participants will be able to use the skills learned during the course in their professional lives. 
Fall session: October–November 2019 (applications accepted starting Sept. 3)