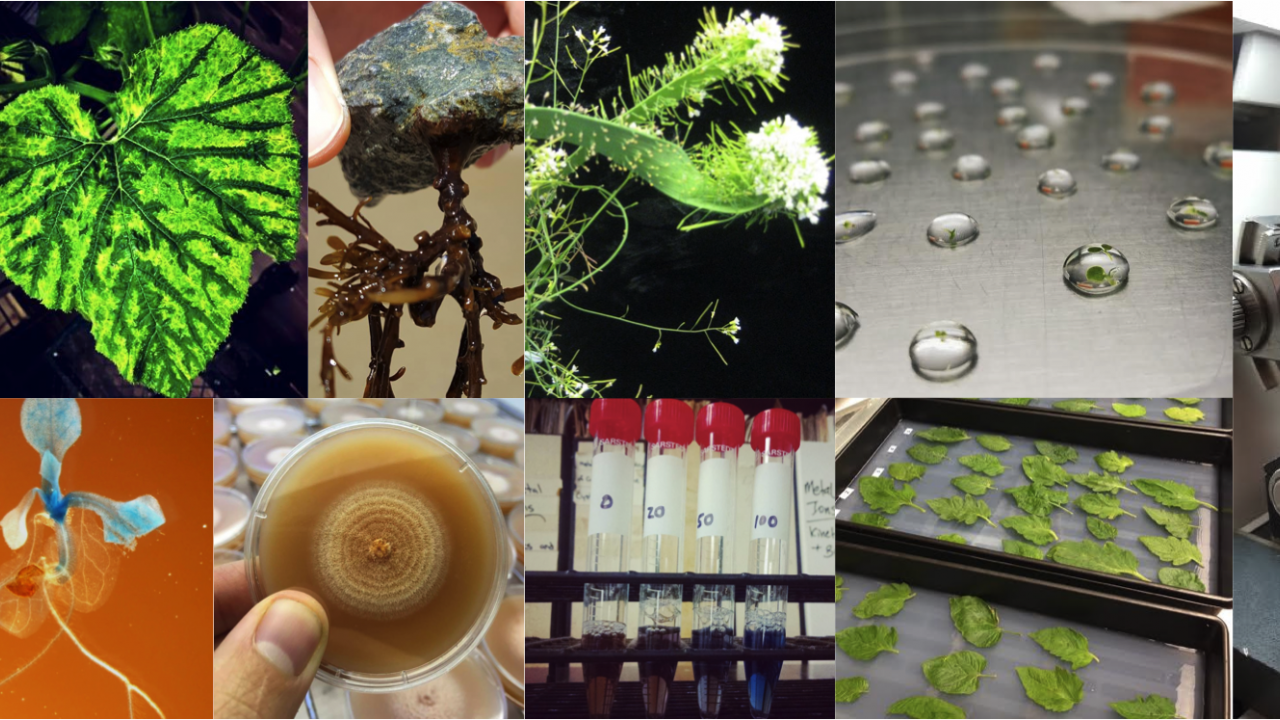 August Newsletter
It's summer, and many of us have returned to the lab and field. Good science communication is more important now than ever, so check our our August newsletter for events, resources, and opportunities.
---
Lunchtime Talk
Join us for a lunchtime talk on Imposter Syndrome with Dr. Amy Ahfield. Do you ever feel like an imposter or a fraud in your field? You're not alone!
Thursday August 20
12:00-1:00 PM 
via Zoom
For more info, and to register, follow the link.
---
Book Club
Next Meeting: August 19 @ 6:30 PM (covering chapters 8 & 9)
Held every 3 weeks
Our spring book club is back (virtually)!  We are reading and discussing The War on Science by Shawn Otto. To learn more and get on the email list, check out the link below.
---
Workshop Recap
Our July event featured an engaging conversation with Drs. Pamela Ronald, Brittany Anderton, and Kevin McLean, in  "Tips and Tricks for Digital Science Communication"
If you missed it, take a look at our key takeaways here:
---
Sharing SciComm Projects
Do you have a cool science communication project you'd like to share? Are you interested in trying blog writing? Email us at davissciencesays@gmail.com 
Is your mother to blame for your constant anxiety? For decades, Sigmund Freud made it popular belief that all mental health problems were products of how your parents raised you. Although this idea fizzled out by the 1980's, it still influences the way many clinicians treat their patients. 
Storytelling is vital to successful science communication. However, our inner scientist can often get in the way of telling a good science story. Sydney Wyatt read Don't Be Such a Scientist by Randy Olson to learn more about what to do to improve her storytelling. 
---
Resources, Opportunities, and Virtual Events
Let us know if you hear about any resources or opportunities that our group may be interested in! davissciencesays@gmail.com
Free Course: "Share Your Research: How to Give a Good Talk"
iBiology is offering a FREE 5-week course called "Share Your Research", designed to guide you through the steps of creating and delivering a good research talk. 
By the end of this course, you will have:
A detailed outline plan for your research talk.
Techniques and strategies for delivering an engaging and effective talk.
Approaches for finding and refining your preferred speaking style.
Strategies for practicing and receiving feedback on your talk.
SciComm Tool: BioRender
BioRender is a tool to help scientists create and share beautiful, professional scientific figures. Browse thousands of pre-made icons and templates from more than 30 fields of life sciences. It's free for educational purposes, and a paid subscription is available if you want to publish images in journals.
IIFH Innovator Fellowship
IIFH Innovator Fellowship
$70,000 in funding includes 1 year salary, travel, tuition, research and conference expenses.
Experiential Learning with a Venture Capital Group. Fall/Winter 2020 to Spring/Summer 2021 (Flexible Start, Remote as Needed)
Eligibility: UC Davis postdoctoral fellows, or PhD students in their last 1-2 years of study. Multiple and repeat applications are welcome to any and all opportunities.
Application Deadline: August 14