December Newsletter
December Newsletter
The quarter is coming to a close, but there are still plenty of upcoming science communication opportunities. Read on to find out more, and please share widely with your networks.
---
December Workshop: Science Reporting for the Public
Are you interested in writing media reports of scientific publications? Do you struggle with synthesizing an article to discuss with a lay person? Join us for an interactive workshop focused on scientific reporting for the public! 
Thursday, December 10
12:00-1:30 PM PST
via Zoom (register for link)
---
Science Book Club
Our fall book club has wrapped up, but we will pick back up next quarter reading the Emperor of All Maladies by Siddhartha Mukherjee. 
Dates coming soon.
 To learn more and get on the email list, check out the link below.
---
Recap: Podcasting Workshop
Missed our November workshop? Check out this recap of what we covered in  "Podcasting to build and broaden the plant biology community" with podcasters Liz Haswell and Ivan Baxter, hosts of Taproot.
---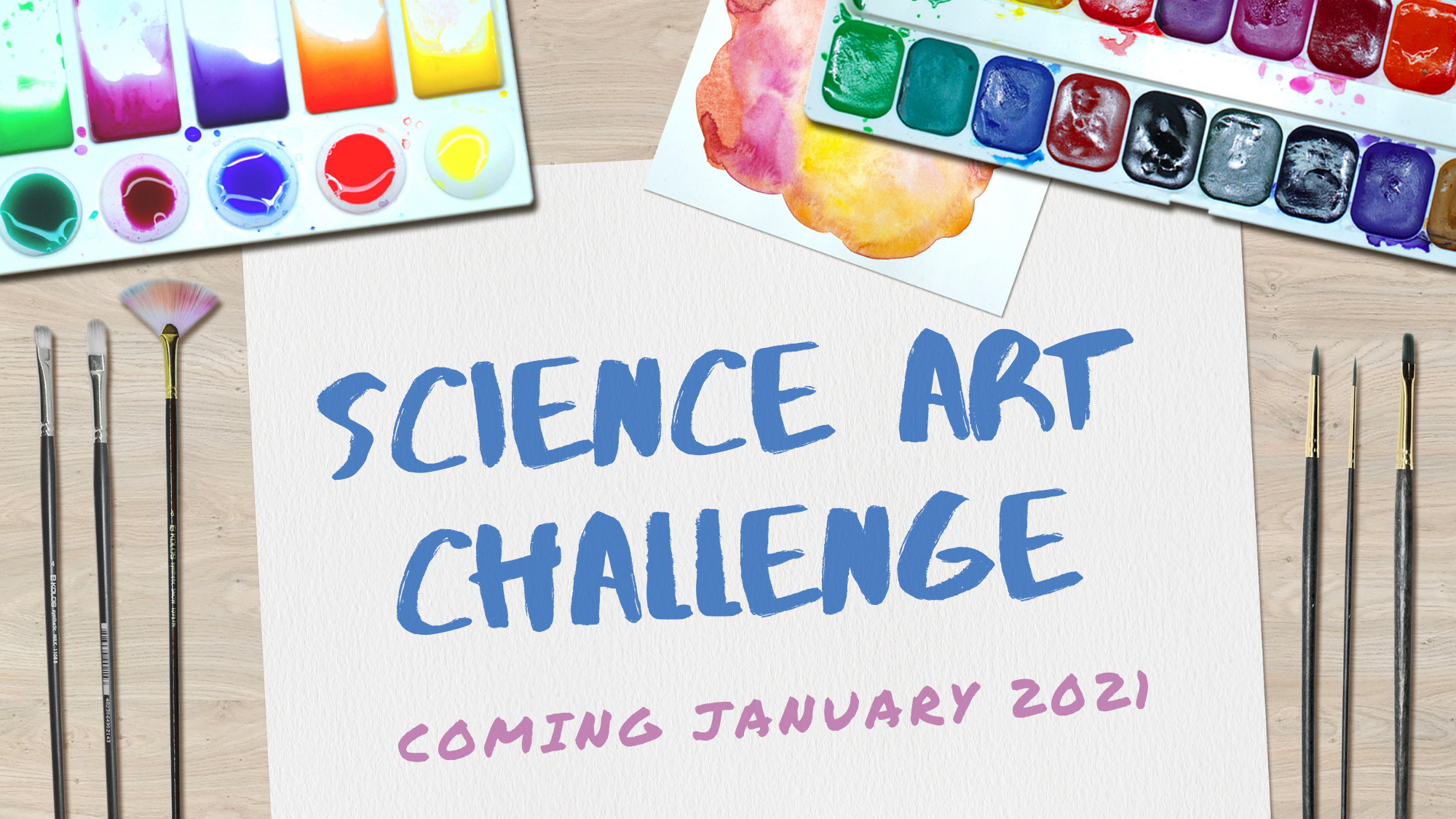 Science Art Challenge- Coming January 2021
Do you love creating art and communicating science? Combine your passions and enter our science art competition! Details coming soon.
---
Sharing SciComm Projects
Do you have a cool science communication project you'd like to share? Are you interested in trying blog writing? Email us at davissciencesays@gmail.com 
It is an understatement to say that the pandemic has dramatically disrupted normalcy in one way or another. For months, going to work or school for many of us has meant not leaving the house. Additionally, we have all been advised to keep our distance from friends and family to avoid spreading the virus, making individuals--particularly adolescents--prone to feeling alone and isolated.
Citizen Science Project
Want to participate in a citizen science project? If you're in the Tahoe area during winter storms, keep your eyes on the sky and report whether it is raining, snowing, or a wintry mix. It is especially helpful if you can record when rain changes to snow, or snow changes back to rain. 
With your observations, Tahoe Rain or Snow is working on better estimating how much water falls on the Sierra Nevada during winter. This is difficult with current satellite technology, especially in the mountains, so they need observations from all over the region. 
To sign up, text WINTER to 855-909-0798. 
---
Resources, Opportunities, and Virtual Events
Let us know if you hear about any resources or opportunities that our group may be interested in! davissciencesays@gmail.com
UC Riverside's TEDx event– Origin: Narratives of Discovery
Bridging the gap between scientific discovery and understanding, this event will feature storytellers from different disciplines, giving them a platform to inspire academics from all levels of their career to find the narratives in their research to make their work accessible and easy-to-understand for the general public.
December 4, 5:00-6:30 PM PST (virtual)
SciComm Training Workshop
The Sci Comm Faculty Training program is having a workshop on Changing Minds and Creating Rapport," led by program coordinators, Dr. Alexandra Colón-Rodríguez and Daniel Erenstein. This workshop will focus on providing tools for effective communication. They will teach how to craft strong messages and how to build rapport with cultural awareness. They will utilize principles from Alan Alda's communication books and The Master Communicator's Handbook. The workshop will conclude with a Q&A session.  It is free and open to all, space permitting, but designed specifically for UC Davis faculty and postdocs.
Friday, Dec. 11th from 12-1 pm PST
AAAS Mass Media Science & Engineering Fellowship
This highly competitive program strengthens the connections between scientists and journalists by placing advanced undergraduate, graduate, and post-graduate level scientists, engineers, and mathematicians at media organizations nationwide. For 10 weeks during the summer, the AAAS Mass Media Science & Engineering Fellows collaborate with media professionals at radio and television stations, newspapers, and magazines. As part of their job, the scientists and their journalist-hosts strive to make science news easy for the public to understand. The program strives to improve public understanding of science by enhancing coverage of science-related issues in the media. By embedding science students and recent grads in media outlets, the Fellows learn how to communicate scientific topics in clear and engaging ways, better understand how science is covered in the media, and build up a professional network of scientists and journalists who can work together to share science effectively. 
Application window: October 1, 2020 - January 1, 2021
Fellowship: June 2, 2021 - August 17, 2021
California Council on Science and Technology (CCST) Policy Fellowship
CCST is seeking PhD scientists and engineers for a year of public service and government leadership training in the California State Legislature and California state agencies. The CCST Science Fellows program trains scientific thinkers to be policy-savvy, while helping equip California's decision makers with science-savvy staff. This fellowship is open to those holding a PhD or equivalent degree in science, engineering, or social science fields such as economics, sociology, or psychology. 
Application deadline is March 1, 2021
Fellowship: November 1, 2021 - October 31, 2022
National Science Policy Network's Wiki Weekend Edit-a-thon
Join the National Science Policy Network (NSPN) on December 5, from 3–6 PM EasternTime for a virtual Wikipedia Edit-a-thon on general science policy topics. The goal is to create, improve, or critique wiki pages so that the global community can easily find up-to-date, accessible, and well-referenced information about important science policy issues.