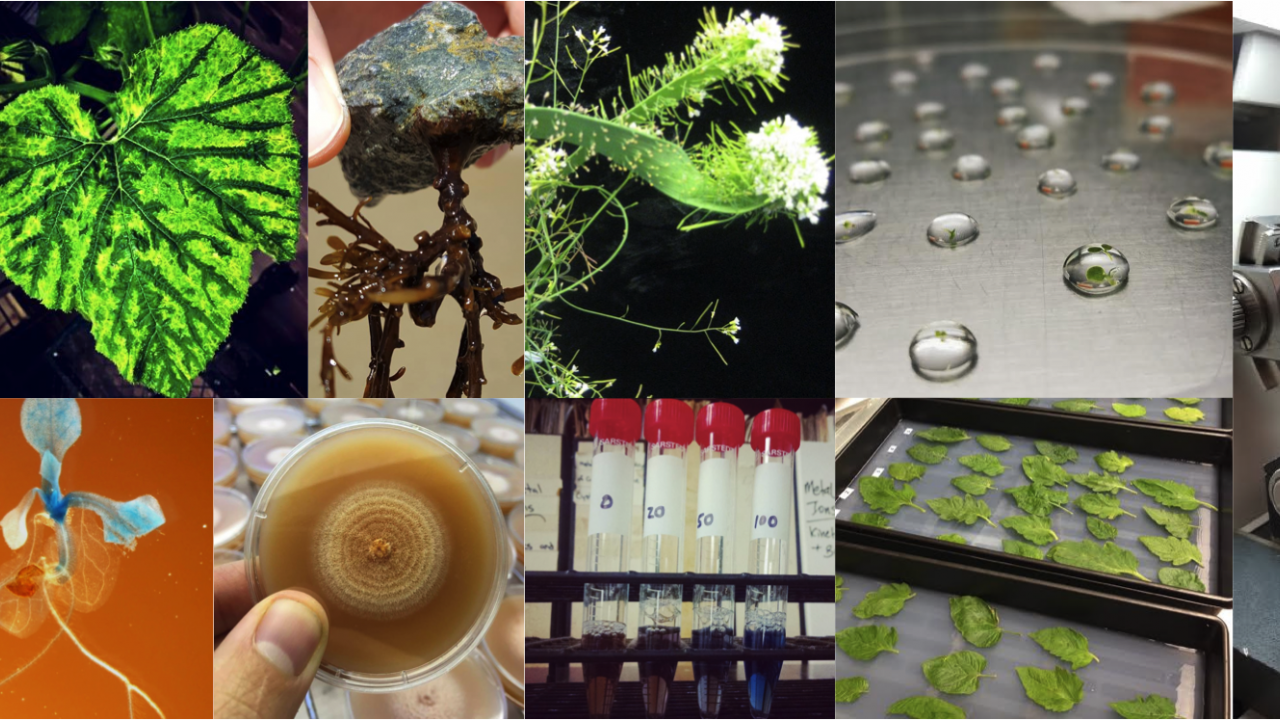 February Newsletter
Plenty of exciting events this month and beyond. Please share widely with your networks.
---
Improv for Science
February 20 and 27 we'll be hosting the very popular workshop "Improv for Science" again, brought to us by Lucas Hatton. This workshop series has limited space and fills quickly, so be sure to register right away!  You must be able to attend both sessions. Unfortunately, this event is open only to those in the UC Davis and UC Berkeley communities.
Feb. 20 and 27
5:00 pm
Location given once registration is confirmed.
Questions? Email Sydney Wyatt srwyatt@ucdavis.edu
---
Fundraiser at Dunloe Brewing
Thanks for helping make our fundraiser successful! We were able to raise over $200 for Science Says! We hope to make this a semi-regular event at Dunloe Brewing. 
---
Announcing: Posters in the Park
Our major event this year will be our first ever "Posters in the Park" held in May in downtown Davis.
At Posters in the Park, we will engage both the public and UC Davis researchers with community friendly science posters in a public setting. The goal is twofold - showcase the various research projects on campus for the public and encourage researchers to practice effective science communication with people outside of their fields.
Leading up to this event, Science Says will host workshops on storytelling, jargon-free science communication, and effective poster-making strategies. We hope to see you at any and all of these workshops, and look forward to seeing your posters! More details coming soon.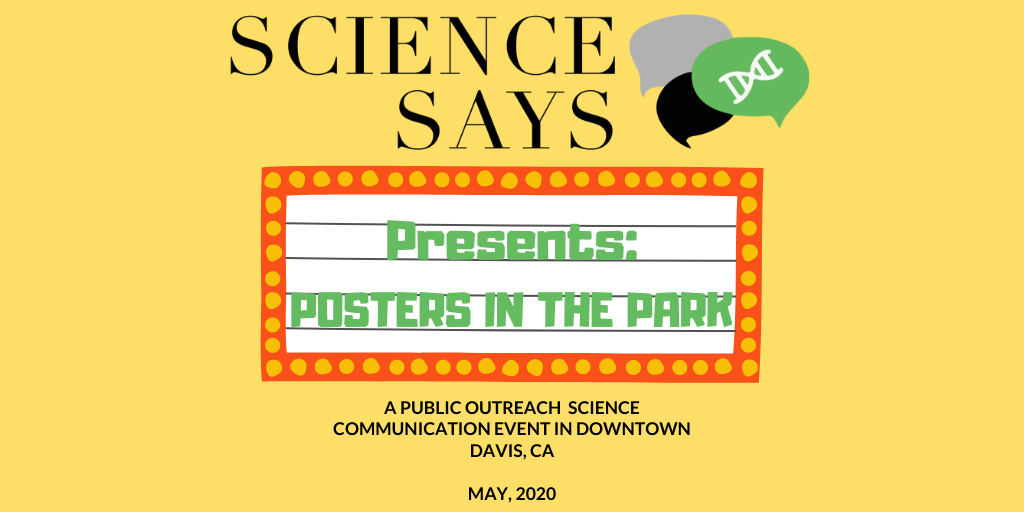 ---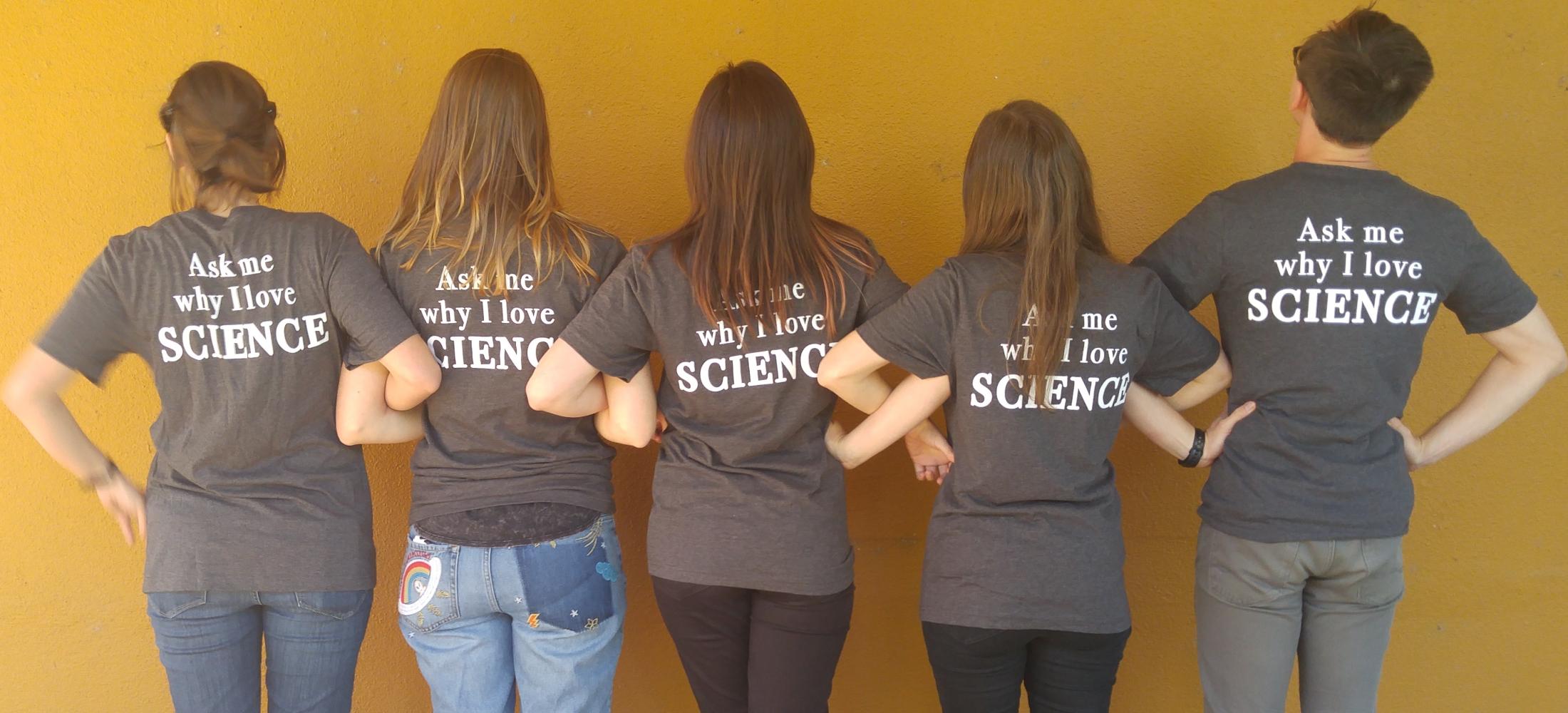 T-Shirt and Pins for Sale
Interested in buying one of our cool T-shirts or pins? T-shirts cost just $15 if you're on our email list, and pins cost $5. Venmo and cash accepted. 
Contact hcbartram@ucdavis.edu
Delivery available if you're on the main campus of UC Davis.
---
Recent blogs
Do you have something you want to write about? Email Sydney Wyatt.
Electronic cigarettes' popularity has sky-rocketed in the last few years. Often called e-cigs or vapes, these devices hold liquid that is vaporized and inhaled. They simulate the experience of smoking real cigarettes or can be used as a cessation device to help people stop smoking.
---
Farmers Market Science Outreach
We host a monthly table with science-themed activities. We're on hiatus until spring, but if you're interested in volunteering Use this link to get on the list.
Email Mary mamadera@ucdavis.edu with questions, or if you want to learn more.
Book Club
Returning in February
We plan to have another book club starting in late February. Details TBA soon. For suggestions or comments, email Lindsey Mooney lnmooney@ucdavis.edu
---
Local Events
If your group is hosting a scicomm-related event, let us know and we'll help promote it! Email us at davissciencesays@gmail.com
Sac Science Distilled
On hiatus
Returning in April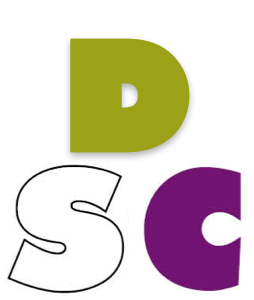 Davis Science Cafe
Wednesday, February 12th
5:30 pm
G St. Wunderbar, Davis
"Microwaves, Lasers, and Plasma: bringing astromolecules to Earth"
A conversation with Professor Kyle Crabtree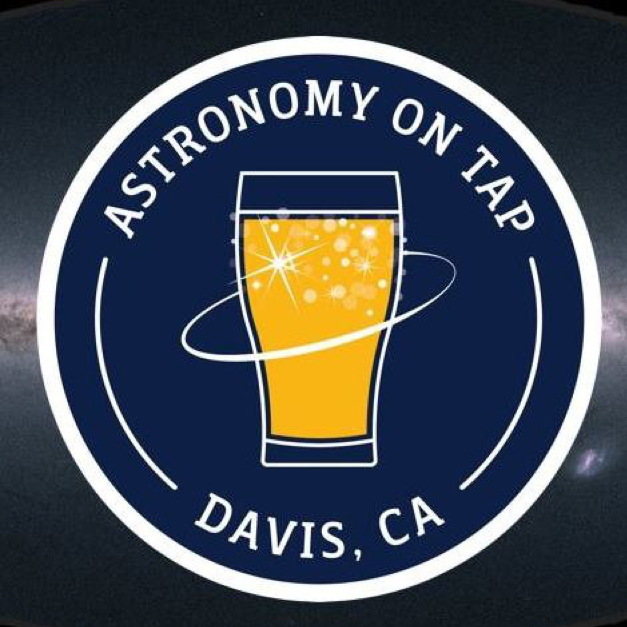 Astronomy on Tap
February 20
6:00-8:00pm
Short, fun astronomy talks at Sudwerk Brewing Co. in Davis, CA. Every third Thursday, join us for two talks about various astronomy and science topics, and a segment on Astronomy in the news. Prizes and giveaways available for trivia and raffle winners.
---
Other Opportunities
Know about a science communication opportunity? Email us at davissciencesays@gmail.com so we can promote it!
Fellowship Opportunity
California Council on Science and Technology Science Fellows Program
To address the challenge this represents, each year the CCST Science Fellows program recruits a corps of fifteen PhD scientists and engineers. These Science Fellows spend one year in Sacramento, directly serving decision makers within the California State Legislature and Executive Branch. Working as staff, these scientific minds get a front-row seat learning about the craft and process of policy making in the State of California. CCST Science Fellows work alongside decision makers to evaluate complex scientific issues, interpret data, while tackling the responsibilities of full-time staffers.These talented individuals gain valuable experience and training in public service. In turn, state decision makers are given access to science-savvy staff members, helping them to craft fact-based policies.
The 2020-2021 fellowship application period is now open and will close on March 1st at 11:59 pm PST.
Science Policy Opportunity
Are you a STEM student interested in government policy? There is an exciting opportunity in Washington, DC called "Catalyzing Advocacy in Science and Engineering" (CASE). UC Davis will be sponsoring two students to participate in the workshop. Additional information on the program can be found at: https://www.aaas.org/programs/catalyzing-advocacy-in-science-and-engineering
To be eligible, you must:
Have limited experience and knowledge of science policy and advocacy
Demonstrate strong communication and leadership skills 
Be enrolled full-time in an undergraduate (upper-class) or graduate degree program (including double majors) in one of the following fields: Biological, physical, or earth sciences; Computational sciences and mathematics; Engineering disciplines; Medical and health sciences; and Social and behavioral sciences
Be available to travel to DC from March 29 – April 1, 2020
Be available for a phone interview on Thursday, February 20 or Friday, February 21
Students from foreign countries are eligible if they are studying here in the U.S. 
Instructions to apply:
The deadline to apply is 5:00PM on Monday, February 17, 2020
Send a brief statement of your interest and background to bjminto@ucdavis.edu and to tmheath@ucdavis.edu; for background please include your year of study, major, and if you work on federally funded research. Special consideration will be given to those working on federally funded research
Your statement should be no longer than 250 words – this is intentional as it demonstrates efficient coherence in your prose
In your email use the subject, "2020 CASE Application"
Volunteer Opportunity with Sierra Nevada Journeys
Sierra Nevada Journeys delivers science-based education programs to develop critical thinking skills and inspire natural resource stewardship. They are looking for volunteers for their Family STEM Nights. Family STEM Nights are 90-minute events held at local elementary schools on Tuesday and Wednesday evenings. In this flexible position, you can volunteer for the dates that suit your schedule as frequently as you choose. During these events, you'll facilitate an engaging STEM station for students and their families. Again, no teaching experience is required. Individuals or groups are welcome to volunteer.
Contact: Katie Gibbons, Family STEM Night Coordinator, katie@sierranevadajourneys.org