Black History Month 2021 - Notable Scientists Throughout History
Black History Month is a time dedicated to celebrating the contributions of Black people to the United States. Originally beginning in 1926 as a week-long event, it extended to a full month in 1976.  All February long, we celebrated Black scientists and their significant contributions to science. Here is some more information about the scientists we shared on social media, and a few extra scientists too!
If, like us, this short list of amazing Black Scientists isn't long enough to sate your inspiration, here are some other great science communicators who have highlighted their favorite Black Scientists for Black History Month:
Missing Scientists' Faces: https://missingscifaces.wordpress.com/
Science Buddies: https://www.sciencebuddies.org/blog/black-history-month-scientists
Famous Scientists: https://www.famousscientists.org/15-famous-black-scientists-in-history/
These highlight Black Scientists that are still making huge impacts in their fields today:
Cell Mentor 1,000 Black Scientists: http://crosstalk.cell.com/blog/1000-inspiring-black-scientists-in-america 
NPR The Short Wave Podcast: https://www.npr.org/2020/02/28/810035026/short-wave-celebrates-black-excellence-in-science
---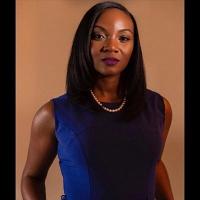 Kizzmekia Corbett
Immunologist Dr. Kizzmekia Corbett is the scientific lead of the Coronavirus Team at the Vaccine Research Center, housed in the National Institute of Allergy and Infectious Diseases in the National Institutes of Health, that developed the Moderna COVID-19 vaccine. Her viral research has also focused on dengue fever, the flu, and other coronaviruses and respiratory viruses. She is also a strong STEM advocate and educator. 
Read more about her here: http://baltimoretimes-online.com/news/2020/dec/25/black-woman-dr-kizzmekia-corbett-developed-scienti/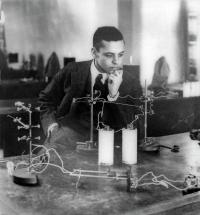 Ernest Just
Biologist Dr. Ernest Just's (1883-1941) sea urchin and annelid work elucidated many mechanisms of fertilization, the cell surface, and embryo development that contributed greatly to the field of evolution and development biology. He wrote two books, Basic Methods for Experiments on Eggs of Marine Animals and The Biology of the Cell Surface, both published in 1939. Frequently frustrated at the lack of opportunities for people of color in the world of science, Just fostered many international collaborations and worked passionately until his death.
Read more about him here: https://embryo.asu.edu/pages/ernest-everett-just-1883-1941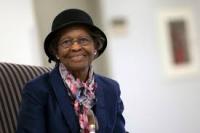 Gladys West
Mathematician Dr. Gladys West (1930-) developed the mathematical models that ultimately became the Global Positioning Systems (GPS) we use frequently today. West spent her career at the Dahlgren Naval Proving Ground (now called the Naval Surface Warfare Center) where she was the second Black woman hired. She served as the project manager on the SeaSat (Seafaring Satellite) radar altimetry project, which was the first satellite that could remotely sense oceans. She also worked for several years programing a computer to calculate the shape of the Earth, known as the geoid. This data ultimately served as the foundation for GPS. She earned two Master's degrees in Mathematics and Public Administration and completed her PhD in Public Administration in 2018 from Virginia Tech.
Read more about her here: https://www.blackpast.org/african-american-history/gladys-mae-west-1930/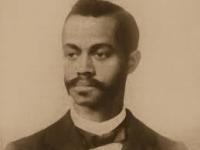 Charles Henry Turner
Dr. Charles Henry Turner (1867-1923) made groundbreaking contributions to entomology through his research on the behavior of insects. He was the first Black person to earn a PhD at the University of Chicago and since his focus was in zoology it made him one of the first Black PhD's in the country with a doctorate in biology. In his research, he established that insects can hear and distinguish pitch, that cockroaches can learn by trial and error, and that honeybees can see color and patterns.
Read more about him here: https://www.blackpast.org/african-american-history/charles-henry-turner-1867-1923/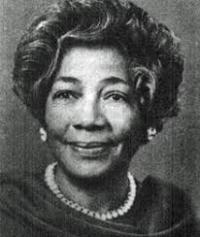 Angie Turner King
Dr. Angie Turner King (1905-2004) was a chemist, mathematician, and educator. While she earned her Master's in physical chemistry from Cornell University, she earned her PhD in general education at the University of Pittsburgh. This diverse academic background made her a strong proponent of STEM education and mentorship, and she was famously quoted as redoing her lab so her students would know "what a real [lab] was like." Her mentees include Katherine Johnson and Margaret Strickland Collins.
Read more about her here: https://peoplepill.com/people/angie-turner-king 

Percy Julian
Chemist Dr. Percy Julian (1899-1975) pioneered several extraction methods for medicinal biochemistry. He earned his PhD at the university of Vienna in 1931 in chemistry, where he isolated the glaucoma treatment physostigmine from plants. During his career at the Glidden Company as director of research of the Soya Products Division, he developed large scale extractions of human steroid hormones from soy beans to help prevent miscarriages and treat rheumatoid arthritis. 
Read more about him here: https://www.sciencehistory.org/historical-profile/percy-lavon-julian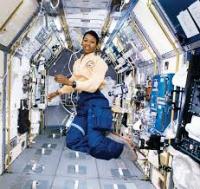 Mae Jemison
Dr. Mae Jemison (b. 1956) is most famous for being the first Black woman in space, however she had a successful medical career including serving in the PeaceCorps in Sierra Leone and Liberia. After her career as an astronaut, she taught environmental studies at Dartmouth College. She also launched The Jemison Group Inc, a consulting firm, and the Dorothy Jemison Foundation for Excellence, which hosts a variety of science camps and other programs. Most recently she worked with National 4-H Council and Bayer Crop Science to form Science Matters in 2018.
Read more about her here: https://www.biography.com/astronaut/mae-c-jemison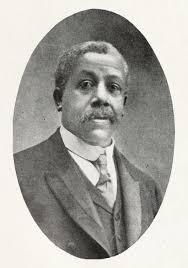 Edward Bouchet
Physicist and teacher Dr. Edward Bouchet (1852-1918) was the first Black person to earn a PhD in America in 1876. An active and passionate advocate for STEM education, Bouchet pushed against the notion that Black Americans should avoid academic and scientific pursuits and urged his schools to establish more laboratory spaces for hands-on science learning. Now, the American Physical Society awards the Edward A. Bouchet Award to physicists for their contributions to the field, and Yale, from which he earned his PhD, established the Edward A. Bouchet Graduate Honor Society.
Read more about him here: https://www.biography.com/scientist/edward-alexander-bouchet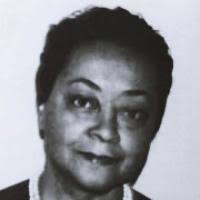 Joan Murrell Owens
Marine biologist Dr. Joan Murell Owens (1933-2011) was an accomplished educator and researcher, having established a program at the Institute for Services to Education that served as the foundation for the Upward Bound Program. Though limited physically by sickle cell anemia and academically through the lack of marine science programs available, she worked collaboratively with the Smithsonian Institute, earned her MS and PhD in Geology, and identified a new genus, Rhombopsammia, and three species of button corals: R. niphada, R. squirsei and Letepsammia franki. 
Read more about her here: https://oumnh.ox.ac.uk/joan-murrell-owens 

Harold Amos
Dr. Harold Amos (1918-2003) was a microbiologist and professor with Harvard Medical School for nearly 50 years, where he was the first Black department chair. His thesis research focused on the infectivity of Herpes virus, although his research career focused on cell nutrition and metabolism. 
Read more about him here: https://news.harvard.edu/gazette/story/2007/02/harold-amos/ 

Rebecca Lee Crumpler
Dr. Rebecca Lee Crumpler (1831-1895) was the first female Black physician in the US. She published A Book of Medical Discourses covering her experiences treating women and children in 1883 with the intention of preventative education. In the harsh post-Civil War South, she worked alongside other Black physicians with the Freedman's Bureau providing medical care to freed slaves. 
Read more about her here: https://cfmedicine.nlm.nih.gov/physicians/biography_73.html 

Emmett Chappelle
Dr. Emmett Chappelle (1925-2019) is credited with many notable discoveries during his career at the Research Institute in Baltimore and at NASA. While at the Institute, he discovered that some single-celled organisms like algae are photosynthetic, which remains a valuable discovery today as astronauts use algae in space to renew their oxygen supply. While at NASA, Chappelle studied luminescence and specifically developed a method to detect ATP, the primary form of usable cellular energy, in living cells. 
Read more about him here: https://www.invent.org/blog/inventors/emmett-chappelle-bioluminescent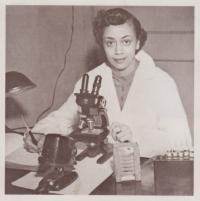 Jewel Plummer-Cobb
Dr. Jewel Plummer-Cobb (1924-2017) was a melanoma researcher and educator, teaching at a variety of institutions in the US. Her thesis research at New York University focused on pigment formation, and her research throughout her career focused on the relationship between pigment (melanin) and skin damage, as well as other causes of skin damage like ultraviolet light. She discovered that methotrexate was an effective treatment for certain skin cancers, lung cancers, and pediatric leukemia. Most recently, she was the Principal Investigator of Science Technology Engineering Program (STEP) Up for Youth-ASCEND at California State University, Los Angeles.
Read more about her here: https://www.jax.org/news-and-insights/jax-blog/2018/may/women-in-science-jewel-plummer-cobb 

Elmer Imes
Physicist Elmer Imes (1883-1941) was the first Black person to earn a PhD in physics in the 20th century in 1918. His thesis work verified important aspects of quantum theory in that he could use radiation to measure accurate distances between atoms in molecules. Providing the first spectra of molecules, this work led to an entire field dedicated to researching molecular structure through spectroscopy.
Read more about him here: https://www.aps.org/publications/apsnews/200811/physicshistory.cfm
Garrett Morgan
Inventor Garrett Morgan (1877-1963) most notably invented a predecessor to the gas mask called a smoke hood which first saved trapped miners after an accident. He is also known for inventing the three-way traffic light after witnessing a traffic accident. An avid entrepreneur too, he built a successful company based on hair products he invented, owned a tailoring business, and a newspaper.
Read more about him here: https://ohiohistorycentral.org/w/Garrett_A._Morgan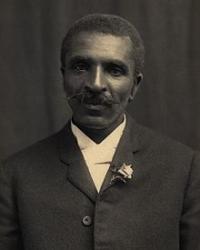 George Washington Carver
George Washington Carver (1860s-1943) never received a doctorate degree, despite being called "Dr." He was awarded an honorary doctorate from both Simpson College and Selma University. Notwithstanding, he was the head of Tuskegee Institute's Agriculture Department and taught for over 40 years. Notably, he developed a crop rotation system to improve cotton farming by suggesting rotating in sweet potatoes, peanuts, or soybeans to return nitrogen to the soil; this procedure, and the theory behind it, of rotating nitrogen-rich crops into agricultural fields is still in practice today. Additionally, he developed an agricultural extension program to educate farmers on the rotation technique and spread nutritional recipes using the new crops, most notably peanut recipes. To further this endeavor, Carver established his own industrial research laboratory to identify new uses of the rotating crops to increase their popularity. While incorrectly connected with the rise of peanut butter, he did develop over 300 peanut products including Worcestershire sauce.
Read more about him here: https://www.history.com/topics/black-history/george-washington-carver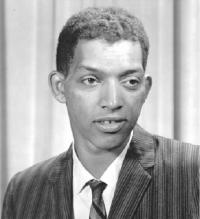 George Robert Carruthers
Dr. George Robert Carruthers (1939-2020) spent his career at the US Naval Research Laboratory. He is credited with inventing the first far-ultraviolet electronographic detector, a key component of an ultraviolet camera, or spectrograph, and it could withstand interstellar travel. His inventions have made numerous discoveries, including the discovery of molecular hydrogen in space in 1970. In 1991, one of his inventions captured an ultraviolet image of Halley's Comet. In addition to his inventions, he worked with the community outreach program at the Naval Research Laboratory and created the Science and Engineers Apprentice Program in the 1980s. Among his honors is the 2012 National Medal of Technology and Innovation.
Read more about him here: https://airandspace.si.edu/stories/editorial/george-carruthers-astronautical-engineer-astronomer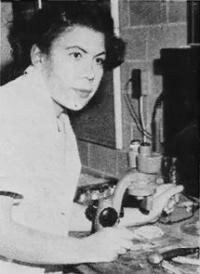 Margaret Strickland Collins
Dr. Margaret Strickland Collins (1922-1996) was the first Black female entomologist in 1950 upon receiving her PhD. She studied under Dr. Alfred Emerson for thesis on termites at the University of Chicago. During her career as an academic, she served as president of the Entomological Society of Washington and as a research associate at the Smithsonian. In 1989 she discovered a new species of termite, Neotermes luykxi. Her collections from her fieldwork in the Caribbean are curated as the Collins Collection for the Smithosinian's National Museum of Natural History. Collins also was an advocate for racial equality, and was of particular interest to law enforcement because of her involvement in events like bus boycotts.
Read more about her here: https://theethogram.com/2020/11/17/science-heroes-dr-margaret-s-collins-the-termite-lady/
---
Mary Madera is a  graduate student in the Plant Biology Graduate Group at University of California, Davis.
Sydney Wyatt is a PhD student at the University of California in Davis. 
For more content from the UC Davis science communication group "Science Says", follow us on Twitter @SciSays.
Primary Category
Tags