Children Talked: Science is Fun!
Want to do something different with your weekend? What about spending a day in a place full of scientists, learning about how things work and doing fun hands-on experiments, for free? That's what the annual North Bay Science Discovery Day is all about! This event has reached over 10,000 science-loving attendees to promote the pursuit of STEM careers every year since 2011.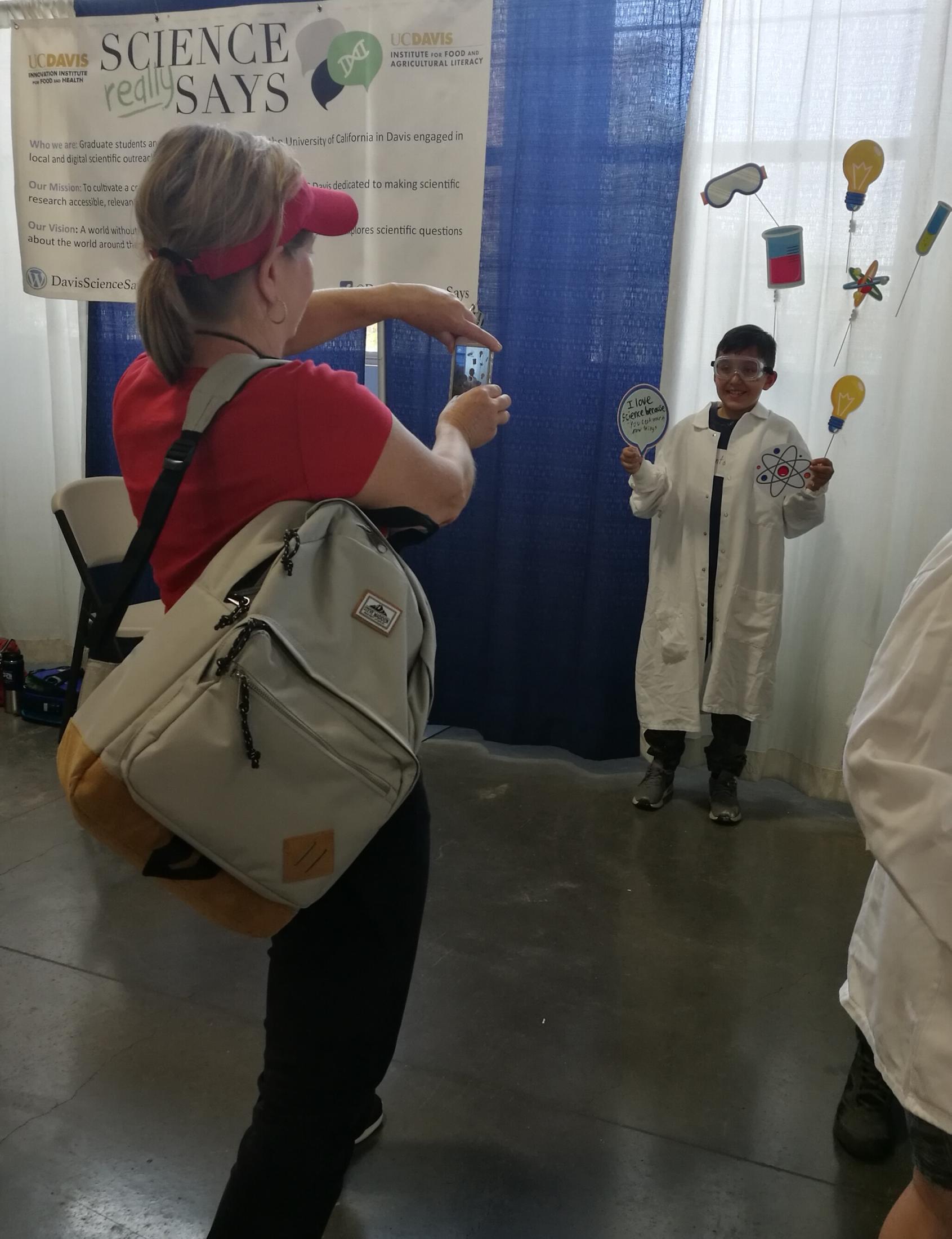 This year, I represented ScienceSays at the event on Saturday, October 27 at the Sonoma County Fairgrounds in Santa Rosa. At our booth, attendees shared why they love science as they dressed up like scientists for our hands-on activity -- extracting DNA from strawberries. Using household materials, participants were ecstatic as the sticky DNA emerged from the strawberries. Our volunteers also sparked curiosity in visitors by asking about how their favorite animals might be related based on similarities and differences, encouraging questions about evolution and the tree of life.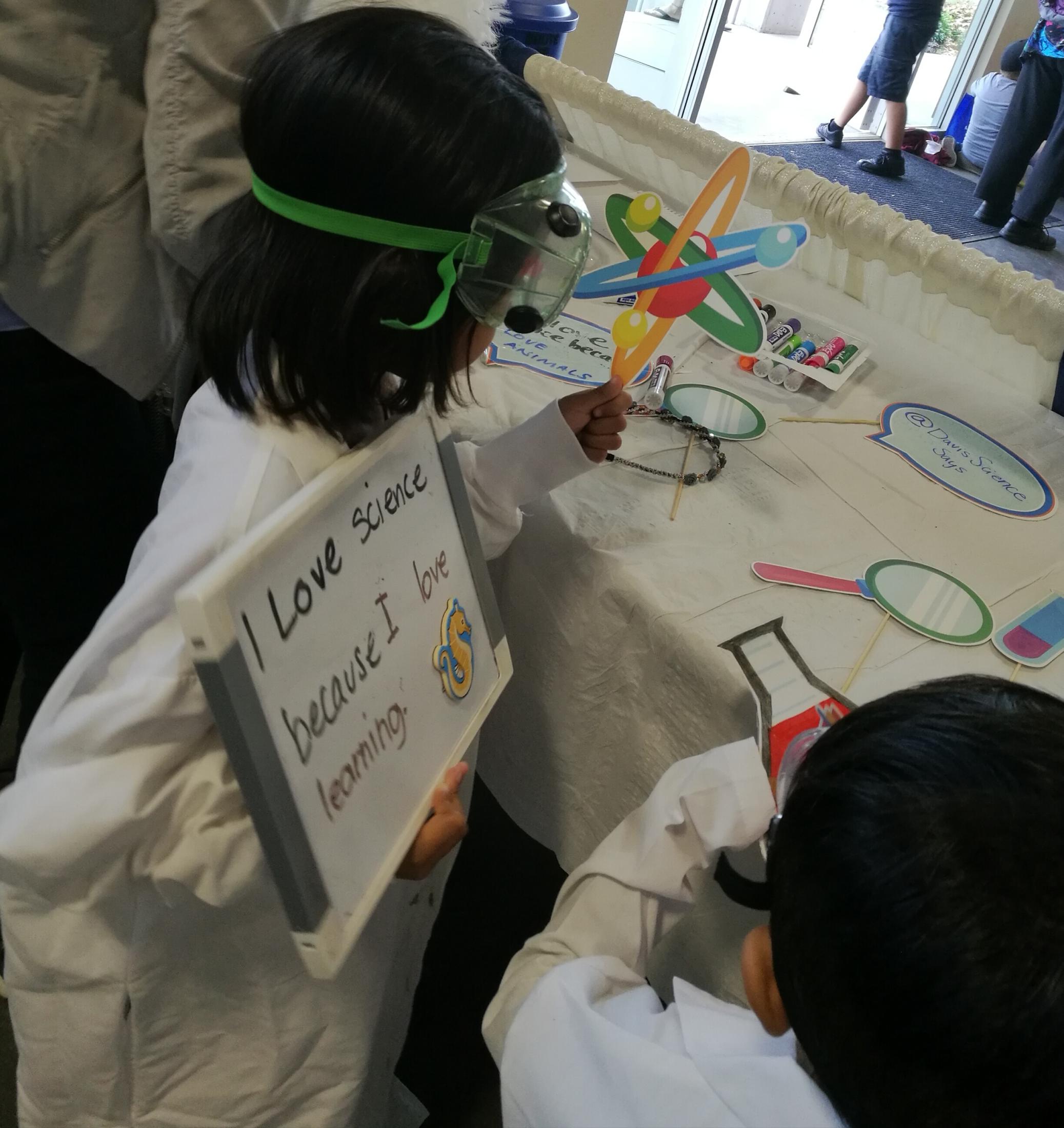 With hundreds of exhibits, there was incredible diversity in STEM fields. For example, there was a booth teaching visitors about medicine by explaining how the heart works using the real deal and through virtual reality technology to show how the heart fits in the body with all the other organs. Another exhibit explained polymer chemistry using slime, which doubled as a souvenir, and non-Newtonian fluids in a fun and messy activity.
The verdict: science is fun!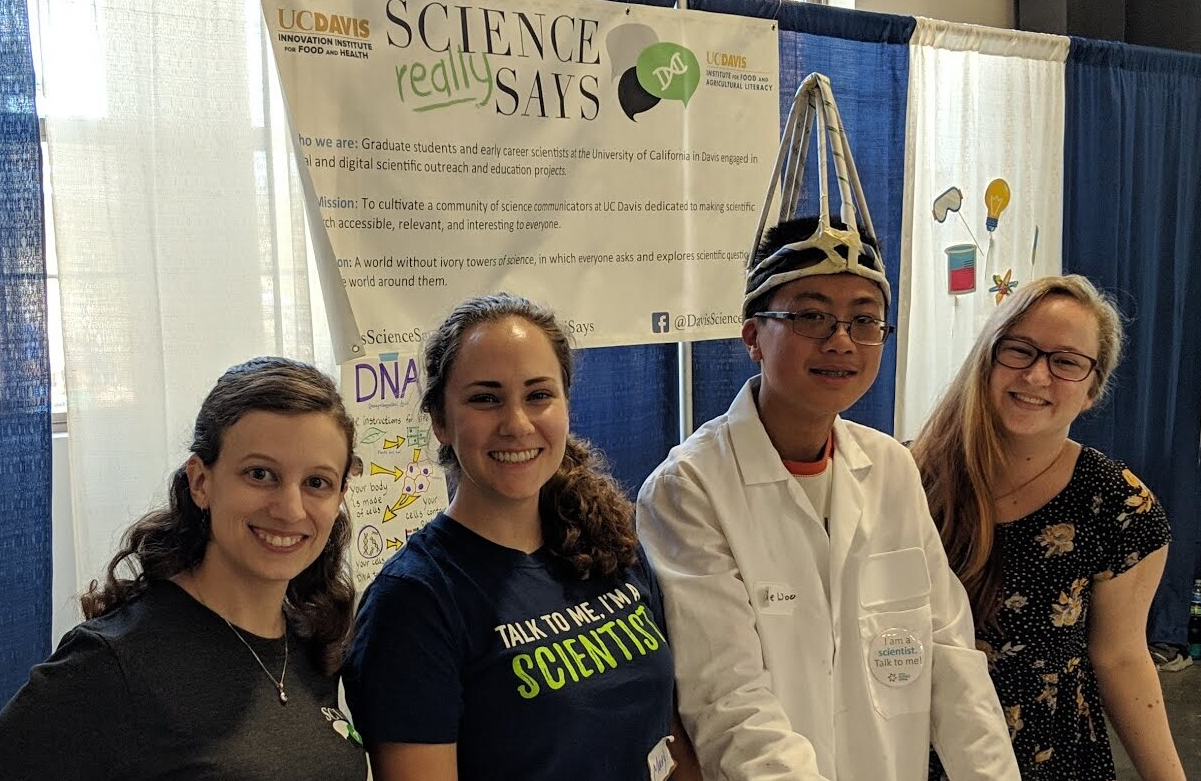 Thanks to the ScienceSays members and volunteers that made the event a success!
Authors: Beatriz Pereira
Editor: Sydney Wyatt
Primary Category