Dialogues and Discourse Conference
As the world population has grown to 7.7 billion people, and is increasing every day, there are several challenges our global society faces. At our current rate of consumption, we will run out of numerous natural resources. Overpopulation is a problem for the world at large, not just because our quality of life could be affected by running out of resources such as fossil fuels, but due to the lack of the very basic necessities needed for survival.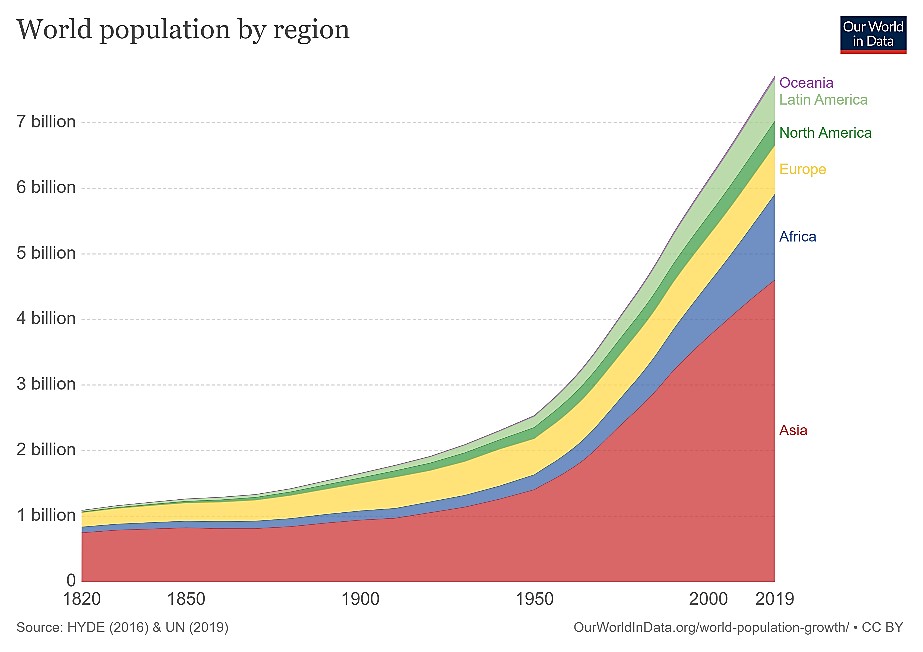 There are increased demands for provisions such as food and potable water. The lack of these basic necessities has already led to mass starvation and malnutrition. Furthermore, the ecological impact the human population is having on geographical areas that cannot support the carrying capacity of such demands could irrevocably damage our planet. Thus, several different aspects of the scientific community are investigating ways to support such a large global population and to potentially reverse some of the damage that has been done to our environment. However, such changes will take more than just a handful of scientific organizations. The help of the general public is necessary to make lasting change. Yet, there seems to be a disconnect between the predictions and suggestions of scientists and the beliefs and actions of the world at large. How can we change this?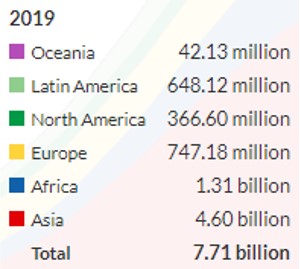 A relatively simple action we in the scientific community can take is to have open, non-jargon filled conversations with as many people as possible. Building trust between scientists and the general public could help bridge the gap between innovation and global enactment. This type of discussion is exactly what we hope to achieve at the Dialogues and Discourse Conference at UC Davis on November 4th, 2019. Even if you cannot attend this free event, it could be of great interest to get to know a little bit more about the people who will be presenting their contributions and suggestions to implement global change. This event will focus on two specific areas as it pertains to the growing world population: genetic engineering and climate change. Here is a summary of the speakers for this conference, links to their lab or personal websites, and a quick cross-section of some of their recent published material. Please explore, engage in conversation as you see fit, and be a part of positive change.  
The Court of Public Opinion 
Topics such as genetic engineering and climate change tend to be tried, tested, and condemned in the court of public opinion. These topics elicit strong sentiments and vehement discussions. Thus, Nathanael Johnson, Czerne Reid, and Jackie Cole will do their best to discuss the gap in innovation from just talking about these phenomena, to actions that could lead to global achievements. This session will be moderated by Pamela Wu. 
Nathanael Johnson is a journalist who lives in Berkeley, California. He is the senior writer for Grist, an independent online news outlet that describes themselves as a "network of innovators working toward a planet that doesn't burn and a future that doesn't suck." Mr. Johnson has also written two books: All Natural and Unseen City. You can visit his personal website here. 
Czerne Reid is a Lecturer for the Department of Psychiatry and Program Director for online graduate and certificate programs at the University of Florida College of Medicine. Dr. Reid is a prolific science writer. She has written for several outlets, including National Geographic, and serves as co-chair of the Education Committee of the National Association of Science Writers (NASW) and co-chair of the Regional Committee on Latin America and the Caribbean, of the World Conference of Science Journalists 2017 (WCSJ2017).  You can find out more at her faculty information page here. 
Jackie Cole is the principal at Veritable Good (VG) Consulting. Her passion is to bring environmental justice and social equity to projects through collaboration with underserved communities. You can find out more about Ms. Cole at her employer's information page here. 
Pamela Wu is the Director of News and Media Relations at UC Davis Health and a substitute host for Insight, Capital Public Radio's daily, in-depth interview program. Ms. Wu's professional interests include broadcast journalism, public relations, and communications training. You can find out more about her here, at Capital Public Radio's information page. 
Case Study Focusing on Genetic Engineering 
Sarah Davidson Evanega, Pamela Ronald, and Robin Schoen will give their perspectives on genetic engineering in its current state and future outlooks. This session will include a dialogue with the audience and feature a question and answer opportunity with those in attendance, both moderated by Pamela Ronald. 
Sarah Davidson Evanega is a Professor of Plant Breeding and Senior Associate Director of International Programs of the College of Agriculture and Life Sciences at Cornell University. She is also the Director for the Cornell Alliance for Science. Her primary research focuses on the controversy around biotechnology in developing countries. Dr. Evanega is involved with a project that includes over 20 institutions around the world working together to protect the world's wheat supply from stem rust. You can find out more about her research at her faculty information page here. 
Robin Schoen is the Director for the Board on Agriculture and Natural Resources at the National Academy of Sciences. This organization is responsible for the planning and organization of studies on agriculture, forestry, fisheries, wildlife, and the use of land, water, and other natural resources on a national scale. Ms. Schoen works with the board to address topics ranging from food and agriculture to natural resources enterprise. You can find out more about her at the National Academy of Sciences staff information page here. 
Pamela Ronald is a Distinguished Professor in Plant Pathology and the Genome Center at UC Davis and the Founding Director of the Insitute for Food and Agricultural Literacy. Her research focuses on genes that control resistance to disease and tolerance to environmental stress in rice; the overarching goal of which is to improve food security for the world's poorest farmers. Dr. Ronald is also an avid science communicator and has co-authored a book titled Tomorrow's Table: Organic Farming, Genetics, and the Future of Food. You can find out more about her and her research on the Ronald lab website here. 
Case Study Focusing on Climate Change 
Lisa Dilling and Javier Kinney will give their perspectives on the polarizing topic of climate change. This section of the program involves a dialogue with the audience, including a question and answer session, moderated by Ken Alex.
Lisa Dilling is an Associate Professor of Environmental Studies and a member of the Center for Science and Technology Policy Research at the University of Colorado, Boulder. Her research focuses on drought and urban water management, climate change adaptation in cities, carbon management, and geoengineering governance. Dr. Dilling is the co-author of: Creating a Climate for Change and The First State of the Carbon Cycle Report. You can find out more about her research at her faculty information page here. 
Javier Kinney is a Yurok Tribal citizen and serves as the Executive Director for the Yurok Tribe. He holds a law degree and serves on the Yurok Justice Advisory Board. Mr. Kinney was a tribal delegate to the United Nations Council of Parties 23 Climate Change Conference in Bonn, Germany in 2017. You can find out more about him on his tribes website here. 
Ken Alex is the director of Project Climate at UC Berkeley's Center for Law, Energy and Environment. His work focuses on taking the most promising climate solutions and transitioning them into actionable policy proposals. You can find out more about Mr. Alex at his employer's information page here. 
If you would like to attend this free event entitled Dialogues and Discourse in Science and Society: Science and the Social License you can register here. Science Says members will attend this symposium, so look for a blog about our main takeaways, and Follow @SciSays and @FoodAgLiteracy on Twitter for live tweets of the event.
Takeaway Message 
The world's population is continually growing at an alarming rate. Resources like food are falling short of demands, and the risk of changes to our climate threaten to make this imbalance more dangerous. Scientific advancements can be utilized to solve these threats, but mistrust of the scientific community by the general public prevents these solutions from being brought to global implementation. To help ease this situation a conference at UC Davis, Dialogues and Discourse in Science and Society: Science and the Social License, will examine common public opinion divergence from scientific discovery, and discuss how we can bridge the gap. 
---
Jackie Woods is a Science Communication Intern and a PhD candidate in the Biomedical Engineering department. For more content from the UC Davis science communication group "Science Says", follow us on twitter @SciSays.
Primary Category
Tags