Gone Science-ing: a Recap of the 2018 MCB Training Program Retreat
The annual Molecular & Cellular Biology Training Program retreat, hosted at the beautiful Stanford Sierra Camp on Fallen Leaf Lake, featured an inspiring keynote address, short talks from past and present trainees, and a data blitz for professors to advertise their lab to first-year graduate students. Attendees represented eight graduate groups and included MARC seniors and PREP students. Kicking off the retreat was the keynote address from Dr. Janet Iwasa of University of Utah discussing her niche in biology animation. Her unique career path led her to define her own position as head of the Animation Lab. Her work covers the origin of life, how HIV infects the body, and several other collaborations. All animations are available to the public to aid in science communication and education.
"The Fallen Leaf Retreat was a great celebration of science. I was so impressed by the quality of the talks given by the trainees, the engagement of the faculty, and the absolutely stunning location."

- Dr. Janet Iwasa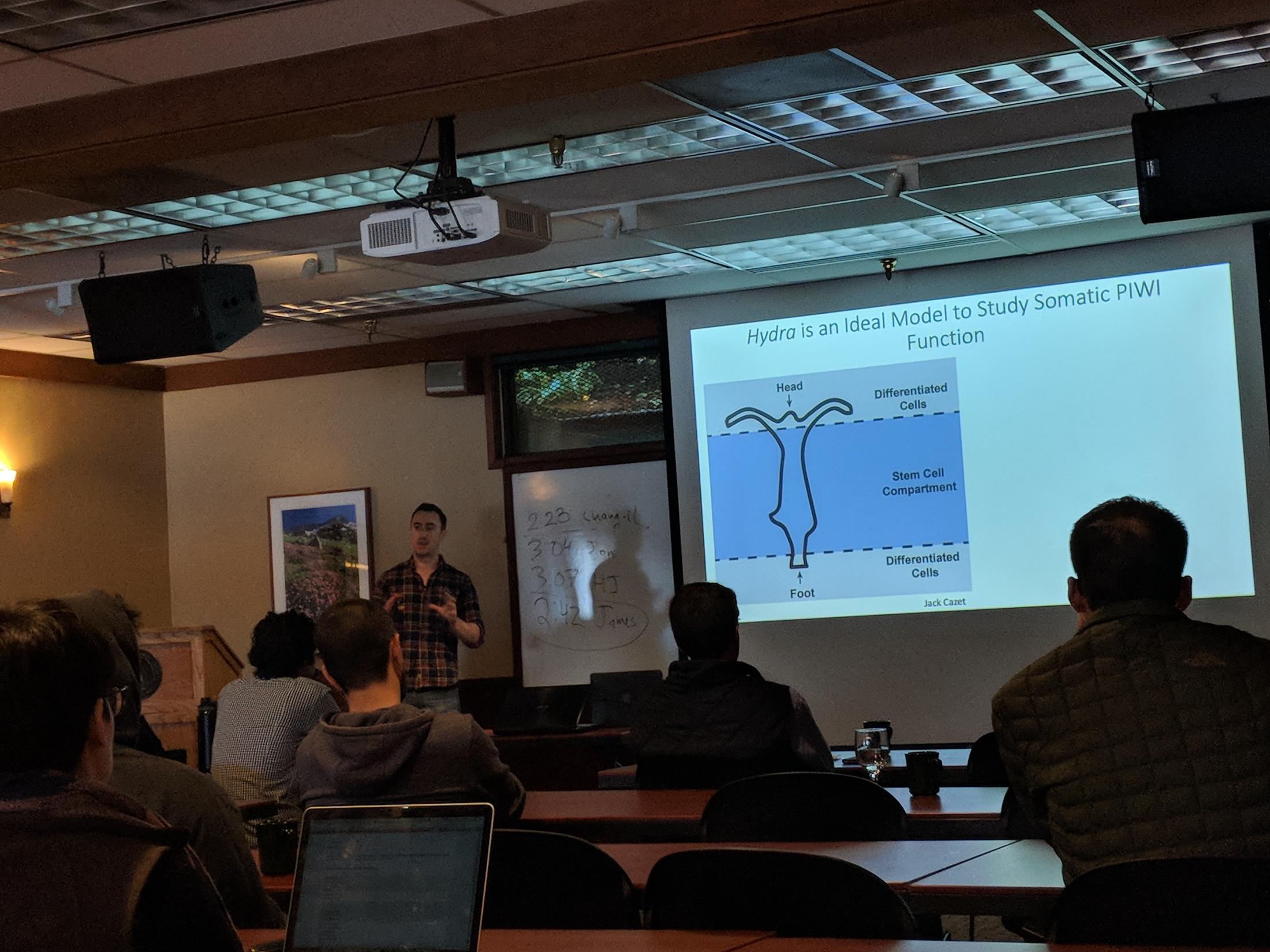 This year, 16 currently funded trainees, nine of them recently accepted to the program in May, presented their work across a variety of fields including molecular and cellular biology, microbiology, and neuroscience. Thirteen previously funded trainees rounded out the presentations on Sunday morning.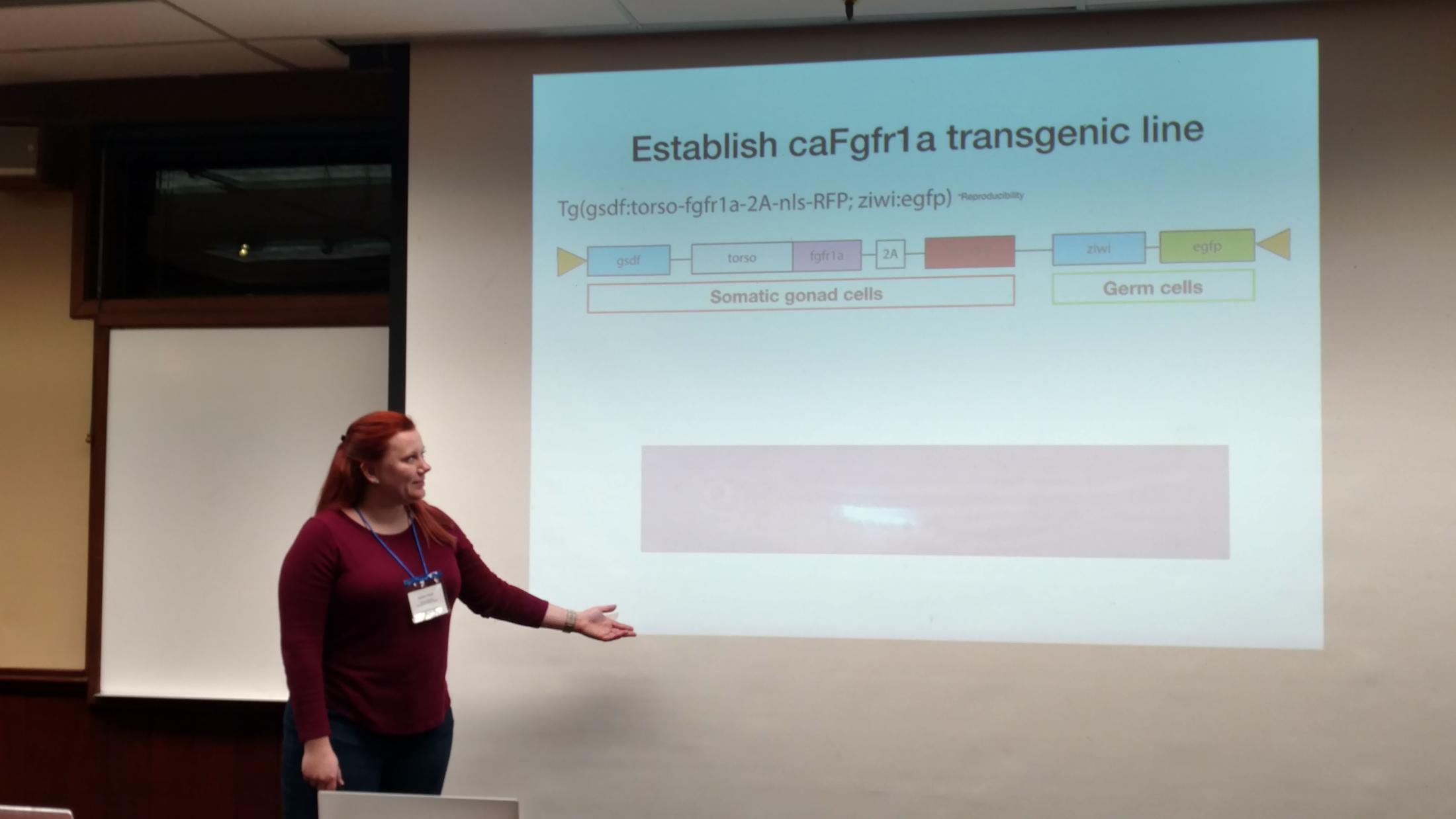 Three professors, Drs. Chang-il Hwang, Jon Sack, Hwai-Jong Cheng, and James Letts, breezed through the data blitz challenge; Dr. Letts won the competition by getting closest to the three-minute time limit without going over. There were also awards at the end of the retreat for best poster, best first-year trainee talk, and best talk among the rest of the trainees. All around, the lake provided a beautiful backdrop to this program retreat and I'm looking forward to attending again next year.
Author - Sydney Wyatt
Guest Editor - Keith Fraga
Primary Category